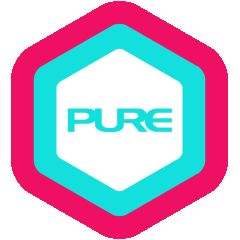 News
Temporary Closure of PURE Fitness Singapore Locations

Due to the recent spike in COVID-19 cases in Singapore and mandatory requirements from the Singapore government, PURE Fitness Singapore locations will be closed from 8 to 30 May, re-opening 31 May. With the green light from the Singapore government, PURE Yoga Singapore locations will remain open and classes will be available for booking.
Your health and happiness is our top priority so whilst we're closed, we're also giving all of our PURE Fitness clubs a deep clean to optimize the safety of our environment for when you return.


Suspension period
All cardholders will be receiving a 23-day membership suspension from 8 to 30 May without charge, and those of you currently on paid suspension will be reimbursed for the closure period. Auto payment collection will resume once our locations re-open and will be adjusted for the closure period.

If you are on a Pre-paid contract, the 23-day closure period will be automatically added to the end of this contract.
For cardholders who would like to access PURE Yoga during period, please note that once a class is booked and attended, your membership will automatically be reinstated on the next autopay. For prepaid memberships, if a class is booked and attended, your membership will continue as normal and no extra days will be added to only to the end of your contract.

Complimentary Access to PURECAST live-streamed classes via Zoom during the closure period
We are committed to helping you stay active and healthy even whilst our physical locations are closed! Bookable via the PURE 360 Lifestyle app, PURECAST gives you access to over 220 yoga and fitness classes per week with special talks, series and other content to boost your fitness and immunity wherever you are. All sessions have a 5-day replay feature for greater viewing flexibility.


Other Activities
We're also offering online Personal Training and Nutrition Consultations, Private Yoga and Group Fitness sessions, as well as outdoor classes via our team of professionals so that you can continue personalised momentum with your wellness. More on all of our activities during this closure period will be announced this Friday 7 May - stay tuned!


This is a challenging time for everyone, but we're in this together and we'll keep you informed with any news and updates as soon as we can. If you have any questions, do feel free to email us at info.sg@pure-international.com or send us a message from your PURE 360 Lifestyle app (Profile > Settings > Contact Us).

Protecting our beautiful city and amazing community is the responsibility of every one of us. Let's work together to stay safe during this challenging time and come out stronger and more unified. #SGUnited