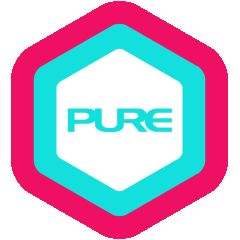 News
We're Shut – But Staying Active!
Our closing from 8 May - 13 June is short-term. Your health, wellness and happiness are long-term!
So – DO keep stretching, strengthening, moving and progressing whilst our locations are shut. Embrace the outdoors with one-on-one yoga and group training sessions, hop online and enjoy wellness anywhere, or check out the ever-evolving world of yoga, fitness and nutrition on PURECAST. A plethora of online and outdoor options awaits, so take your pick and see you soon!
PURECAST – Our digital destination
As a PURE Cardholder you have full access to over 220 live-streamed yoga and fitness classes per week with benefits you won't want to miss!
Practise & work out anytime, anywhere, on any device
Enjoy the energy and exhilaration of live & interactive classes
Encore your favourite sessions with our 5-day replay feature
Get outside and make it personal!
Discover the untapped potential in your practice and personal well-being amidst breathtaking views of Singapore!

Use your existing package or if you haven't got one, sign up through the links below.
Get together and stay motivated!
Combining the communal energy of a group class and the personalised attention of a private class, enjoy the best of both worlds with your favourite people!
Group activities must be confined to maximum 2 per group, and physical distancing between individuals and the groups must be maintained.
Get online and take it anywhere!
Access your favourite PURE expert from the comfort of your home or wherever you are – at your convenience!
Stay fit, stay healthy, stay positive, stay vigilant, stay distanced, stay hygienic, stay masked-up! And... stay tuned for our new PURE Apparel website launching soon with all your favourite workout gear and accessories!

If you have any questions, check our FAQs or feel free to email us at info.sg@pure-international.com from your PURE 360 Lifestyle app (Profile > Settings > Contact Us). #SGUnited

Stay safe,
Your PURE Team