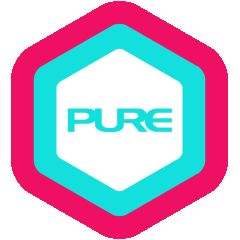 News
Re-opening of PURE Yoga Singapore Locations
We're ON! With the green light from the Singapore government, we're delighted to be able to say, "WELCOME BACK AGAIN", and classes at all PURE Yoga Singapore locations can now be booked!
We are re-opening with our stringent safety, hygiene and distancing measures still firmly in place so here's what to expect when you come back.
Safety:
Mats and props in

cluding blocks, bolsters, straps, wheels, blankets and tennis balls

will not be provided. Please bring your own yoga mats (BYOM) or purchase one at PURE Apparel.
Temperature checks are mandatory for all Cardholders and staff upon entering PURE locations.

Everyone is required to wear their own mask as default including during practice.

Complimentary mask brackets will be available upon request at reception.

Shower facilities may be used, please bring your own towels.

As no strenuous classes may take place, only basics and gentle level classes will be available until further notice.

Aerial and wall rope classes will not be available for booking.

Water cannot be consumed during class.
Hygiene:
All locations are regularly and thoroughly cleaned and disinfected.

FDA / EPA safety-proofed sterilising misting machines are placed in all locations and air ventilation will be on at all times.

Distancing:
Class capacities are reduced to ensure a 2-metre distance between every individual and 3-metre distance between each group of 5. Advance bookings are limited to one class per person per day – standby is still available.

Teachers will stay on their mats at all times and no physical adjustments (hands on assists) will be allowed.

Take responsibility:
If you have any symptoms, please do not visit PURE. See a medical professional and get tested if needed.

If you live with, or have been in close proximity to, someone who has symptoms, please seek medical advice before visiting.

Hand sanitisers are available in all locations. Please use them, and wash your hands regularly for 20 seconds with soap and water.

Cover your nose and mouth when coughing or sneezing.

Billing:

As detailed in the FAQ's all memberships by default are on free suspension until a class is booked. Once a class is booked and attended, your membership will automatically be reinstated on the next autopay. For prepaid memberships, if a class is booked and attended, your membership will continue as normal and no extra days will be added to only to the end of your contract.
All measures combined will keep the PURE environment safe and comfortable for all. But they only work if EVERYONE plays their part. We ask for your cooperation and understanding as these temporary measures are required for us to resume classes whilst keeping your safety as top priority!

Don't visit if you're feeling unwell. We'll stay strong as a responsible and unified community, and if you're not comfortable returning to PURE Yoga just yet, a full PURECAST schedule will still be available with over 220 live-streamed yoga and fitness classes per week to choose from!

With everyone's health and welfare in mind, we're closely monitoring the situation and will adjust our policies and incorporate additional measures and reinforcements as required. Stay informed via the Ministry of Health (MOH) website

We look forward to seeing you soon!