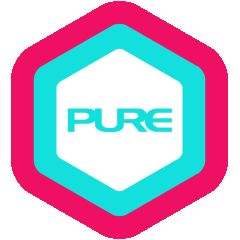 News
Moving Forward to Keep You Moving
Dear Community,
Thank you for your continued support and patience during these challenging times. Though we are partially closed, we're so excited to bring you great news that'll keep you moving and living well!
Wider Array of Classes
More of your favourite 60-min yoga classes will be on the schedule from Saturday, 15 May:
Hatha 1 & 2

Vinyasa 1 & 2

Warm 26

Ashtanga

Active Recovery and more!
Class intensity will be adjusted by our teachers, but please gauge your own needs and book a class that you are comfortable practising with a mask on! Booking starts tomorrow, 13 May at 9am.
Suntec City Outdoor ProTraining
Keep up your momentum and results – ProTraining sessions will be available at our Suntec City outdoor set-up starting Monday, 17 May. Contact your ProPT to book a session using your existing package. To purchase a new ProTraining package, simply complete this form.
Shower facilities at PURE Yoga will be available, but please remember to bring your own workout gear.
Complimentary Personal Lockers
We're giving away 2 months of complimentary locker rental to the first 50 Cardholders per location who reactivate their membership. Ask our Customer Care Representatives at any PURE Yoga reception for details.
Stay Fit With Friends
Share the exhilaration of live and interactive classes with your friends by gifting them a 3-week complimentary PURECAST subscription to experience the PURE journey together.
Share this link to help everyone you care about stay fit, healthy and happy! 
Here's a recap of the guidelines for attending classes at PURE Yoga and for billing information, check our FAQs.
If you have any questions, feel free to email us at info.sg@pure-international.com from your PURE 360 Lifestyle app (Profile > Settings > Contact Us). #SGUnited
We look forward to seeing you soon!
Your PURE Team