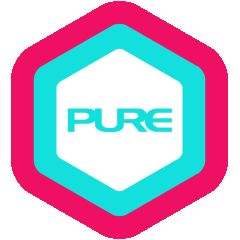 News
More Good Stuff at PURE Yoga
Dear Community,

We hope you've been keeping safe and staying well! Our yoga studios remain open with enhanced safe management measures and despite having to practise with masks, we are so glad to see more of you returning – love the energy and it warms our heart to see you back at the studio. Here are some updates and good news!
Reactivating your membership
All memberships by default are on free suspension till 13 June. Reactivate your membership any time before 13 June and receive a complimentary 2-month Personal Locker rental and nood food vouchers. Speak to your Customer Representative to check your eligibility or ask our reception to find out more.
Keep up with your practice in a safe environment
Continue to practise with your favourite teachers on-site and benefit from more focused attention with smaller class sizes. From 7 June we'll be adding more of your favourite classes such as Hatha 1, Vinyasa 1 and Warm 26, so keep a lookout for these on your PURE 360 Lifestyle app!
From 1 June we've got an array of exciting new classes, starting with 'Stand in Power' at Republic Plaza – PURE Yoga teachers Niru and Sheranne team up to bring you a series that focuses on setting a strong foundation and harnessing your strength. More details on our Backbend, Core, and Stretch & Breathe series coming soon!
A gentle reminder to bring your own mats (BYOM) and props to class. Or simply purchase them at PURE Apparel. More good news – we're restocking our shelves and launching our brand-new PURE PU Yoga Mats this week! Continue to enjoy 20% off all mat purchases at our PURE Apparel stores till 13 June. (Discounts not applicable online.)
If you're still unsure about coming back to the studios, fret not! We've got tonnes of classes to get you moving on PURECAST.

Want to share your practice with a friend? Gift them a 3-week complimentary PURECAST subscription by sharing this link.
Do remember that once you book and attend an in-studio class, your membership will automatically be reinstated on the next Autopay. Prepaid memberships will continue as normal if a class is booked and attended, and no extra days will be added to your contract.

For more information on billing, check our FAQ and be sure to read the guidelines for attending classes at PURE Yoga.
If you have any questions, feel free to email us at info.sg@pure-international.com from your PURE 360 Lifestyle app (Profile > Settings > Contact Us). #SGUnited


Stay safe and see you on the mat!


Your PURE Yoga Team