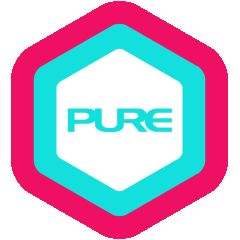 News
Stand in Power
A series created from their personal interests in Yoga Strength – PURE Yoga teachers Niru and Sheranne team up to bring you this special series that focuses on setting a strong foundation and harnessing your strength.
Class description:
This Specialised series is designed to bring you into a space of strength and resilience. Over 4 weeks, we will explore ways to set a strong foundation from the ground up – working the major muscles, firing up the core, and breaking down techniques to elevate your arm balances and inversions. This series builds strength in our practice, challenging both our physical and mental body. Some pranayama, chanting and meditation may be included.
Suitable for regular yoga practitioners looking to take their practice to the next level. These classes include arm balances and inversions but have modifications to allow different levels of practitioners to grow their practice.
Book via your PURE 360 Lifestyle app. Mats are subject to availability, classes are at all studios.