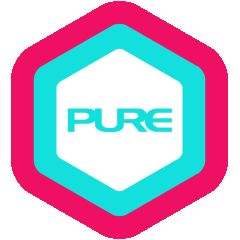 News
New Yogalates 1
New Yogalates 1
Now at Republic Plaza
This specialised class features a combination of Yoga asanas with Pilates principles. The practice is focused on postures and exercises that strengthen the core, promote stability, and ​cultivate proper posture. Some pranayama, chanting and meditation may be included.Suitable for students with some yoga experience looking to strengthen their core. No full inversions are included. Some Level 2 postures may be introduced with options for Level 1 students to ease the transition from Level 1 to Level 2 classes.
Check the class schedule for details.Book via your PURE 360 Lifestyle app. Mats are subject to availability.
About Eunice
Curiosity led Eunice to her first Bikram hot yoga class in 2012. The intensity of hot yoga gave her the challenge she was looking for and she was instantly hooked. Yoga gave her the space to be her authentic self, expressed through movement on the mat.Eunice strongly believes in "giving your today's best". Her classes are fun, uplifting, challenging and empowering. She truly wants the best for every student and is there to support them through their yoga journey. She encourages every practitioner to explore and play during their practice because "The journey of imperfections is simply perfect!"
Read more about Eunice here.