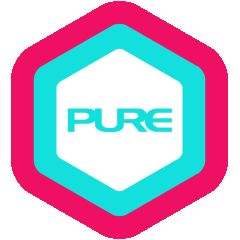 News
Private Yoga Holiday Gift Set
Well-being is in style! Go beyond tradition and surprise your loved ones with the gift of health in a Private Yoga Set. Choice of yoga style, studio and schedule is completely up to them.

This gift set includes three 60-min specially priced classes to be used by one or two students at any PURE Yoga studio.*

Gift set is suitable for everyone, not just PURE Yoga Cardholders.

Why Private Yoga?
1. Unlimited postural correction and asana adjustment throughout the entire class
2. Addressing of individual and specific yoga needs
3. Quicker improvement and progress than regular class
4. Flexible timing to suit your personal schedule

Price
Three 60-min Private Yoga classes at:
RMB 2,188 for one student
RMB 2,608 for two students

Exclusive offer for Non-Pure Cardholders
After finishing the three classes, non-Cardholders can join PURE Yoga with a waiver of the joining fee.

Terms & Conditions:
1. Promotion available until 31 December 2021.
2. Promotion valid for PURE Cardholders and Non-PURE Cardholders.
3. Private Yoga Holiday Gift Set valid only for people who are 14 years old or above.
4. Only ONE Private Yoga Holiday Gift Set can be used per person.
5. Valid for designated PURE Yoga studios in Shanghai and Beijing only.
6. Pure reserves the right to assign an appropriate teacher for all classes.
7. Each Private Yoga Holiday Gift Set consists of 3 classes; each class is 60 minutes total (2 sessions of 30 minutes each).
8. The Private Yoga Holiday Gift Set can be used for two students by adding a total of RMB 420 to the original price at the time of purchase or redemption.
9. Advance booking for classes is a must.
10. First class must be taken by 31 March 2022. Validity is 6 weeks from the first class.
11. Private Yoga Holiday Gift Set clients who are NOT PURE Yoga Cardholders can purchase a PURE Yoga contract within 2 months of their last class with joining fee waived.
12. Validity dates are final and cannot be extended.
13. Passes are non-transferable, non-refundable, not exchangeable for cash, and may not be used in conjunction with any other promotion.
14. PURE is not responsible or liable for lost, damaged or stolen Private Yoga Holiday Gift Sets and is under no obligation to re-issue the Gift Sets in such circumstances.
15. Any dispute connected in any way with this promotion will be resolved by PURE at its absolute discretion.
16. Where there is conflict between the English and Chinese versions, the English version prevails.