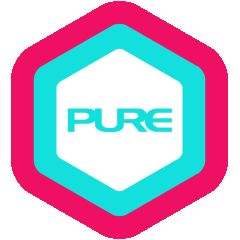 News
Reformer Pilates: New Class Alert:
Searching for more strength, cardio and a challenging workout? Finding a balance in your workout to move with purpose and intent? Explore our new Reformer Pilates classes that are designed to cater to your varied fitness levels and preferences.
Reformer: Signature Plus
A blend of intermediate to advanced Reformer Pilates exercises, incorporating high intensity full body workout to get your heart pumping while building overall muscle endurance. Classes may incorporate a cardio Jumpboard* and strength-based exercises to maximise your caloric output.
*Jumpboard is only available at PURE Fitness Asia Square
Reformer: Stretch
Benefit from the stretches, reformer mobility exercises, core work and Yoga poses to find a calm and centred Pilates practice to gain a better understanding of how to move without restriction, better alignment and with control.
Get PURE+ 20 Class Packs at 20% off* or upgrade to Transformation to book now.
*Valid till 30 Nov 2023 only.