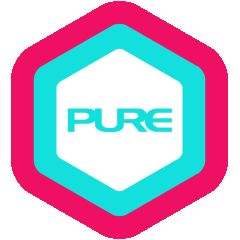 Reformer Pilates
Reformer Pilates is a dynamic exercise that builds stability and increases mobility while enhancing overall well-being through improved focus and concentration.

A typical Reformer Pilates class will work your whole body, focussing on your posture and alignment. It uses light to heavy resistance from a specifically designed pulley system to improve your core strength and promote balance and stability while toning up your muscles.
Our Reformer Pilates Classes
Intro Reformer
---
Discover the fundamentals of Pilates as this class will familiarise you with the reformer machine and how it works.
You will learn how to engage your core, move with the correct alignment, and recruit the targeted muscles when using the Pilates reformer machine.
Signature Reformer
---
This class dials up the intensity as you chase that Pilates burn, consisting of a full-body conditioning workout focusing on strength, endurance and mobility. Suitable for all levels of students.
New to Pilates? Be sure to attend the Intro Reformer class to learn the basics before joining the Signature Reformer class. Suitable for all levels of students.
*
Grip socks are compulsory for Reformer Pilates classes.
What are the benefits?
Improves strength, flexibility, balance, coordination, and posture.
Increases focus and body awareness.
Decreases stress and reduce the risk of injuries.
Helps with injury rehabilitation.
Reformer Pilates Machine
---
Invented by Joseph Pilates, the reformer is a bed-like frame with a flat platform (carriage) that glides back and forth on runners. The reformer assists individuals in achieving their Pilates goals by helping them master diaphragmatic breathing and core engagement, allowing them to focus on stabilizing their bodies for coordinated and controlled movements.
Reformer Springs
---
The springs on the reformer allow you to adjust the resistance of the carriage, which is pushed and pulled along the frame using your body's strength. The springs are self-adjustable and determine the level and intensity of your workout. Our instructors will advise you on the best spring options suited to your ability. Generally, lighter springs are more focused on stability, while heavier springs are more focused on working strength and power.