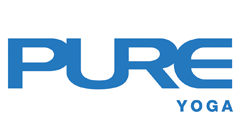 Capacity Updates
Last Updated: 19 August 2020, 22:00
Following conversations with authorities and to continue to serve you better, we are excited that we can now increase capacity at all our locations starting Saturday 22 August by:
Creating segregated zones within the gyms (Group Fitness vs Gym Floor) so that each group maintains it's own capacity.

Staggering schedules between Group Fitness classes and Gym Access timeslots.

Changing Gym Access timeslots to 1hr 15mins with an extra 15 mins for turnover and cleaning.

Decreasing space between yoga mats in slow and gentle Yoga classes.
What this means for you:
Over 50% more capacity in our gyms thus more Gym Access slots

available during peak hours.

Greater frequency of Group Fitness and Yoga classes throughout the day thus

more opportunity to take classes whilst maintaining stringent safety measures.
Additional 40 classes to choose from at PURE Yoga Ngee Ann City
More mats available

for Slow and Gentle yoga classes such as Yin, Yoga Therapy, Immunity Boosting Yoga and Warm & Relaxing Stretch at PURE Yoga Asia Square, Ngee Ann City and Republic Plaza.
Reminders to improve your PURE experience:
Masks MUST be worn in all areas of the gym and yoga studios unless practicing or working out.
PURE Fitness Cardholders must check-in via

separate Safe Entry registration codes

(Group Fitness vs Gym Floor) for contact tracing purposes.
PURE Fitness Cardholders MUST wear a sticker at all times

to identify their allocated grouping (blue for group fitness classes and red for general gym access). Cardholders must stay within their group's

designated walkways and exits

at all times.
For all Group Fitness classes, PURE Fitness Instructors will lead you out in groups to prevent social mixing with other cardholders

entering the next class, or those using the gym.
We have a strict cancellation policy so that we can release your booking to other waitlisted Cardholders if you're unable to make your gym timeslot or class.
Spots for all late cancellations (less than 2 hours before class time) or no-shows will be given to those on standby and

penalties will apply including booking privileges being revoked.

Click here for more information on our PURE Fitness cancellation and waitlist policy.
Click here for more information on our PURE Yoga cancellation and waitlist policy.

You must be physically present at the yoga studio or gym to add your name to the standby list.

For Gym Access slots, our staff members will start releasing spots available for cardholders on standby, 15 minutes after the session starts.
For Group Fitness classes, spots will be released for cardholders on standby, 5 minutes before the class starts.

Your most updated status will be communicated via the app or email.
PURE Fitness Cardholders accessing a Group Fitness class may not use the gym within the same timeslot.

If you're finding that the availability of equipment at the gym is impacting your workout, please feel free to approach our PT Team to assist you with training alternatives.

Unlimited booking for PURECAST (online live-streamed classes via Zoom) will continue to be available to all Active Cardholders. If you are currently on suspension, speak to our Customer Care Representatives to reactivate your contract to continue accessing PURECAST.

Check our @PUREYogaSingapore and @PUREFitnessSingapore Instagram pages where Yoga and Fitness classes as well as PT workshops will continue to be available for your enjoyment.