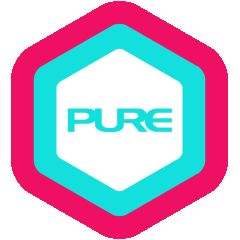 KEEP IT CASUAL
Not ready for a commitment? Start with our flexible class packages and use them in a way that works best for you
Personal Training
As low as
$98 per session
---
Reach new heights in your fitness journey
Start off with short-term training to more compreshensive packages
Our certified trainers will manage your transformation journey and keep you focused to achieve your goals
Class Pack
As low as
$50 per session
---
Start with our PURE Fitness, PURE Yoga, Fuze and PURE Pilates class packages
Utilise your classes as and when you like within the validity period
Private Yoga
As low as
$98 per session
---
Deepen your personal yoga practice, skill sets and knowledge
Classes can be curated to fit seamlessly with your schedule and lifestyle
Our instructors will create a personalized yoga practice that is enjoyable and sustainable
*If you are an existing PURE member, kindly make your purchase in the club.
---
Frequently Asked Questions
How do I sign up for a PURE Membership?
You can sign up for our membership by visiting our studios in person and filling out a membership application, or by submitting your interest here.
What are the operating hours of PURE clubs?
Simply head over to our Locations page to check our opening hours. Do note that opening times vary from club to club.
Are there any classes offered at PURE?
We offer a variety of group classes such as healing, grounding and dynamic training. Simply download our PURE 360 App to view our classes along with the schedule and featured instructors.
How can I book or cancel classes?
You can book or cancel classes via our PURE 360 Lifestyle app. Booking for all group classes can be made up to 2 days before the class date, from 9am daily, and will be closed 1 hour before the class commencement time.