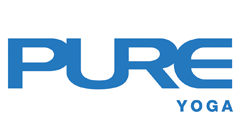 Pure is committed to being a responsible and contributing corporate citizen. We aim to improve the well-being of those in the communities we live in and inspire them to lead healthier, happier lives.

We hope to offer our assistance in practical and meaningful ways. Listed below are causes and organizations we are proud to support and partner with.


---
Yoga Gives Back - www.yogagivesback.org
Yoga Gives Back (YBG) was founded in 2007 in Los Angeles to find a way to help the poorest people in the country that gave birth to Yoga.
Since 2012, we have been supporting their work holding yearly fundraising yoga classes as part of Thank You Mother India (TYMI) campaigns. To date our community and Pure have donated just over HK$100,000 towards this campaign.
"SHE" – Scholarship for Higher Education – This is another programme created by YGB to continue to help those in need in India. The programme benefits NISHTHA, a non-governmental organization in West Bengal.
In 2013, Pure became the first corporate sponsor to come onboard and commit to a 5-year sponsorship of 10 underprivileged girls to keep them in school and avoid them being married off at very early ages merely for financial reasons. Our first 5 years meant we donated HK$145,000 to the programme.
We are committed to continuing our support and giving more girls a voice, an education and a chance to improve their lives and that of their families.
We are humbled to be able to help and invite you to watch the video and learn more.

https://www.youtube.com/watch?v=4tkN42JnUBU


---
InspiringHK Sports Foundation - http://inspiringhk.org/
In 2016 we launched our Yoga Enrichment Programme that offers monthly yoga classes to 4 of their programmes, providing an opportunity for kids and young teens to experience the benefits of mindfulness and breathing techniques.
We are proud to collaborate with InspiringHK and support their work. Their programmes teach not only sportsmanship but unique life and emotional skills to underprivileged youth, increasing their social mobility.
InspiringHK Sports Foundation Limited is a registered local charity that provides 2-year and free-of-charge sports programmes to underprivileged teenagers. It is now providing free sports training to and subsidising open competition registration fees for about 160 underprivileged children and teenagers across various districts in Hong Kong. The sports programmes include distance running, rope-skipping, fencing, hockey, women's football and tennis, most of which are coached by current or former Hong Kong.
---
HandsOn Hong Kong - http://handsonhongkong.org/
Founded in 2007, the HandsOn Hong Kong (HOHK) mission remains to mobilize and empower the community to meet pressing social needs in Hong Kong through volunteer services.
Our vision is for a caring community that gives its time and talent to transform Hong Kong.
In 2016 alone, we organized over 1,600 volunteer activities, serving more than 28,000 beneficiaries, including disadvantaged children and youth, isolated elderly, ethnic minority students, under-resourced families, refugees and people with disabilities. Their programmes cover activities including the provision of after-school tutoring to ethnic minority students; helping improve the living conditions of the elderly and people with disabilities; caring for abandoned animals, as well as assisting in the redistribution of edible surplus foods. HOHK have around 80 activities a month serving the local community.
---
Suits for Success - https://www.suitsforsuccess.asia/
Started in 2014, Suits for Success is a Hong Kong initiative, focused on the collection and distribution of gently worn professional clothing – donated by men and women in professional organisations to Hongkongers from marginalised areas of the city, refugees, mothers returning to work and struggling students who are trying to enter (or re-enter) the workforce.
Suits for Success started small and now the project has gained full support from the Hong Kong community with about 3 tonnes of clothing being collected in 2017. One of the main beneficiaries is Project Share http://www.projectsharehk.org/ and other organizations that work directly with the local disadvantaged young adults that do not have the means to afford presentable professional clothing.
As an official partner we help with the communication, promotion and arrange collection points at every Pure location. The results are better year on year with high quality items and higher volume of donations which means we are able to help a wider group of recipients.
Any excess is sent to Friends of the Earth http://www.foe.org.hk/e/default.asp who do an amazing work with local youth on 'upcycling' unwanted items. It's a win-win for all of us in the community.
https://www.facebook.com/S4SHK/ | Women in Finance http://www.asifma.org/wifa/home/
---
Liberty Asia - https://www.libertyasia.org/
Liberty Asia is a project under Share (Asia Pacific) Limited, a HK-registered charity, that aims to prevent human trafficking through legal advocacy, technological interventions, and strategic collaborations with NGOs, corporations, and financial institutions.
In Asia, there are hundreds of organizations fighting slavery and human trafficking. Despite this large number, there is a lack of collaborative resources available for organizations working in the field of anti-trafficking and anti-slavery. Many organizations work alone, with little support.
Liberty Asia works to address this limitation and to provide a more effective, collective and systemic response to slavery by facilitating the sharing of information, expertise, data and best practices with strategic partners through online platforms; gathering and sharing intelligence on slavery activities with the corporate community and championing legal reform and improving the understanding of victim identification, protection, and procedures. To find out more, please visit https://www.libertyasia.org/updates/
---
Hong Kong Cancer Fund (HKCF) - www.cancer-fund.org
Hong Kong's largest cancer support organisation, providing free information and professional support to anyone affected by cancer. Living by their motto, "So no one faces cancer alone", their goal is to make lives better for people touched by cancer. For over 10 years, Pure supports various fundraising events and awareness campaigns, such as 'Pink Revolution' and 'Stride for a Cure'.
We are also honored to be a long term proponent of HKCF's Cancerlink Wellness Programme. Read more about our involvement.
---
Hong Kong Breast Cancer Foundation - http://www.hkbcf.org/
For over 8 years we host a yearly fundraising "Karma Yoga" class in October at Pure Yoga Centrium welcoming members of the community to join and listen to a briefing from of HKBCF nurses on self-exam and prevention.
---
Youth Diabetes Action - http://www.yda.org.hk/
Offer support to children and adolescents with diabetes with education and complimentary services so that no child is held back because of diabetes. We help by hosting several fundraising activities as well as donations and raising awareness to the work they do.
---
Sai Kung Stray Friends - https://www.saikungstrayfriends.net/
Is made of a group of dedicated volunteers that rescues stray dogs and puppies and provides them with shelter, food and medical care. It is a very small charity for whom every dollar really makes a difference.
On 20 June 2017 we held a 'Head-shaving' fundraising event to raise awareness and funds to this organization. With the support of the community we were able to raise an amazing $31,764 for SKSF.
We invite you to learn more about the selfless work they do. We applaud their dedication and commitment.
---
Other organisations we have supported

Animals Asia
Children's Cancer Foundation (HK)
Child Development Centre
HK Dog Rescue
Hong Kong Breast Cancer Foundation
Hong Kong Society for the Prevention of Cruelty to Animals (HKSPCA)
Mother's Choice
One Sky Foundation
Singapore Breast Cancer Foundation
Singapore Cancer Society
Singapore Society for the Prevention of Cruelty to Animals (SG SPCA)
Taiwan Breast Cancer Foundation
Taiwan Fund for Children and Families
Taiwan Environmental Information Association
The Hong Kong Cleanup
The Royal British Legion
Watchdog Early Education Center