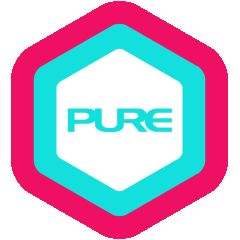 Corporate Wellness Programme
Our Approach
At PURE, we believe that taking care of employee's mental well-being is crucial, which is why we've created a series of corporate wellness programmes that are as relaxing as it is rewarding. Whether you're a seasoned yogi or a beginner, our classes will leave you feeling rejuvenated, refreshed, and ready to tackle whatever the workday throws your way.
We understand that every organisation is different and our team will work closely with you to develop a customised corporate yoga programme to fit your objectives. From Hatha to Vinyasa to Restorative, we've got all the styles covered, so you can find the perfect flow to suit the needs of your employees.
What you get with our Corporate Wellness Programme
Bespoke Workout Programme
With a bespoke team yoga programme, you can tailor the classes to your team's specific needs and goals. Whether you're new to yoga or an experienced practitioner, we have a class that's right for all of you.
Improve Team Cohesion
Enhance your relationship with one another through a series of exclusive classes led by our experienced and certified yoga instructors.
Private Setting
Our classes are held in a private setting, allowing for more intimate and comfortable wellness experience.
Train with our world-class instructors
Our corporate wellness programme isn't just about physical practice. We believe that yoga is a journey of the mind, body, and soul. That's why our classes are taught by experienced and compassionate instructors who will guide you through a transformative practice while connecting with your colleagues in a whole new way. You'll be able to share in each other's successes, lift each other when things get tough, and create lasting relationships that extend beyond the office walls.
Interested in our Corporate Wellness Programme?
Click on the link below, fill up your interest and come join us on the mat! Our team will contact you within 1 - 2 working days.