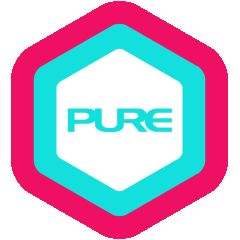 Switch On to Meditation
Switch On to Meditation
Meditation is an art to quiet our mind and to experience the peace inside. By soothing our physical body, it stills our inner spirit. Enlightening and empowering, meditation equips us to handle stress and frustration with greater calm, ease and optimism. You will never erase the worries of the world. But why not switch off -- and switch on to meditation.

Who?
As a tool that allows you to balance your emotions, more people are realising the positive impact that meditation makes to our daily hectic life. Well-known public figures who have switched on to meditation include Mark Zuckerberg, Steve Jobs, Oprah Winfrey, Robert Downey Jr., Jennifer Aniston, Ellen DeGeneres, Tom Hanks, Hugh Jackman, Paul McCartney, Katy Perry and Sandy Lam.
When & Where?
Anytime, anywhere -- meditation only requires a purposeful time and space that is free from distractions. Choose from our collection of meditation classes on mypureyoga.com, or discover the multi-sensory experience of an ideal ambience that we offer in our yoga studios. Whether it's 5 or 50 minutes, meditation's benefits can be felt instantaneously. Morning meditation makes for a brilliant way to start the day!
Why?
Meditation reduces stress, strengthens the immune system, balances emotions, shifts negative thinking, gives you clarity and inspires creativity. More than just an escape, meditation empowers you to deal with whatever the world throws your way -- positively.
What?
Meditation invites you to that part of your day when you can completely tune out from the world. Our specially designed 30-minute classes give you the chance to effectively reset the body and mind, and face the world with renewed tranquility.
The 5 types of 30-minute meditation classes we offer
Pranayama


Pranayama is the practice of breath control. This meditation class introduces students to yogic breathing and concentration exercises that lead to meditative state. Regular practice purifies the body and calms the mind, eventually leading to experiences of deep relaxation, peace and vitality. Some preparatory asanas may be included. Read more...
Yoga Nidra


Also known as yogic sleep, Yoga Nidra is a state of conscious deep sleep that brings about relaxation, clarity and tranquillity. During this class, students are guided to focus on and relax various body parts, while in a state of conscious sleep. The method is simple yet profound and it revitalises the entire system. Some preparatory asanas may be included. Read more...
Nada Yoga


Nada means flow of sound. Students concentrate on sound vibration generated by chanting, singing, mantra repetition or external sound such as singing bowls, tingsha or sacred musical instruments. These sound vibrations balance and optimise the brain frequency and help release negative emotions and relax the body. Some preparatory asanas may be included. Read more...
Trataka Yoga


This meditation practice involves fixing the gaze on an object for a period of time to develop concentration and to calm the mind. Improves focus, memory and visualisation skills, as well as centring the mind in a state of awareness and attention. Some preparatory asanas may be included. Read more...
Movement Meditation


This meditation method includes moving the body to the rhythm of sound or breath to unite mind and body to the present moment. Students will be guided to move in a way that is mindful, steady and attentive. It is a simple and accessible pathway to enter into a meditative state. Read more...