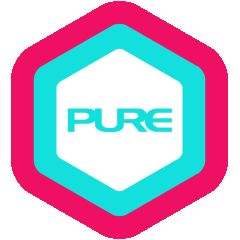 Online Group Private Yoga
Online Group Private Yoga
Online Group Privates - Your teacher. Your time. Your friends.
Online Group Privates offer an intimate boutique-style experience, combining the energy of a group class and the personalised attention of a private class. It is a rewarding, economical way to enjoy a class together with friends and colleagues anywhere in the world, to focus on targeted postures and goals, or to create your very own customised online group yoga class.
Why Online Group Private Yoga?
Access your favourite teachers from wherever you are
Participate in a class with friends and loved ones wherever they are in the world
Have a theme for class or set collective goals with your friends
Unlimited postural correction and asana adjustment throughout the entire class
Addressing of individual and specific yoga needs
Quicker improvement and progress than regular class
Flexible timing to suit your personal schedule

Online Group Private Yoga is available to both PURE Cardholders and non-PURE Cardholders, who are 14 years old or above.
Online Group Private Yoga Pricing - Singapore
Number of Students
Price per 60-min class
Validity
2 students

SGD 118

1 month

3 students

SGD 105

1 month

4 students

SGD 112

1 month

5 students

SGD 140

1 month

6 students

SGD 168

1 month

7 students

SGD 196

1 month

8 students

SGD 224

1 month

9 students

SGD 252

1 month

10 students

SGD 280

1 month

11 students

SGD 308

1 month

12 students

SGD 336

1 month

13 students

SGD 364

1 month

14 students

SGD 392

1 month

15 students

SGD 420

1 month

16 students

SGD 448

1 month

17 students

SGD 476

1 month

18 students

SGD 504

1 month

19 students

SGD 532

1 month

20 students

SGD 560

1 month
All prices are inclusive of GST
Click here to view our Online Group Private Yoga Guidelines. We recommend you view this before registering for Online Group Private Yoga.
Click here to register for Online Group Private Yoga.