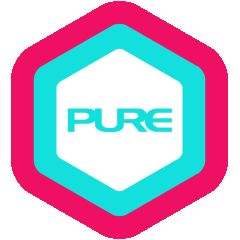 Outdoor Group Private Yoga
Outdoor Group Privates - Your teacher. Your time. Your class.
Group Privates for 4 to 12 students are now available outdoors! Outdoor Group Private Yoga offer an intimate experience, combining the energy of a group class and the personalised attention of a private class. It is a rewarding, economical way to enjoy a class together with friends and colleagues, to focus on targeted postures and goals, or to create your very own customised group yoga class.

You are not required to have a valid PURE account to attend an Outdoor Group Private session. These classes are available to both PURE Cardholders and non-Cardholders at SG$28 per student per session for PURE Cardholders and SG$45 per student per session for non-Cardholders.
Why Outdoor Group Private Yoga?
Access your favourite teachers
Participate in a class with friends and loved ones
Have a theme for class or set collective goals with your friends
Unlimited and personalised coaching correction and feedback throughout the entire class
Improve technique and quality of movement
Address individual and specific needs
Quicker improvement and progress than regular class
Flexible timing to suit your personal schedule
Enhance your yoga practice through the fun and personalised touch of Group Privates today!
To join an Outdoor Private Group Fitness class, organise your own group, then coordinate directly with your preferred teacher. If you're unsure which teacher would best suit your needs, email privateyogasg@pure-yoga.com and we will help you to find one.

For smaller group sizes, please see Private Yoga.