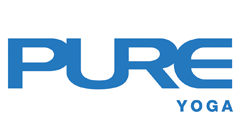 Phase 3 FAQ
Current FAQs
Last Updated: 16:00hrs, 22 January 2021
Happy New Year from all of us here at PURE!
We hope that you've enjoyed the festive season and are inspired to begin your 2021 with renewed optimism and energy.
Things are looking up and we are pleased to share some updates following the recommendations of the Singapore Government.
Remember, please download and install the PURE 360 Lifestyle App to stay updated on all communications. iOS | Android
Kindly read and review the topics below as they address most of the questions you may have.
For additional questions, please send us a message from your PURE 360 Lifestyle App.
Go to Profile > Settings > Contact Us
Or email us via the PURE websites (Use the "Contact Us" button at the bottom corner of the website)
1. Updates – What's New
Thanks to every single one of you for rallying together to maintain our community safe. We're happy to offer some improvements to enhance your yoga and fitness experience from Monday 25 January.
2 waitlist options per person will be allowed each day at both PURE Yoga and PURE Fitness locations.
If you have access to both PURE Yoga and Fitness, you'll be able to waitlist for a total of 4 bookings per day. Once a booking has been confirmed, your other waitlist option(s) will be cancelled. PURECAST bookings will remain unlimited.
Increased capacity in Yoga and Group Fitness classes with the change in groupings from 5 to 8 in Phase 3.
Personal Training slots will be available on an hourly basis.
More lockers will be available for use in the changing rooms, but please always continue to maintain social distancing and wear your masks when not exercising.
Use of yoga straps will resume at all PURE Yoga studios.
Endless pool at PURE Fitness Asia Square re-opens and is available for booking.
2. Updated Hours of Operations
We have made some slight changes to our operating hours at all PURE Fitness locations to cater to clients' new visiting patterns and demands.
| | | | | |
| --- | --- | --- | --- | --- |
| PURE Fitness | Monday – Thursday | Friday | Saturday | Sunday & PH |
| Asia Square | 6.00am - 12.00mn | 6.00am - 10.30pm | 7.30am - 10.30pm | 8.00am - 8.00pm |
| Ocean Financial Centre | 6.00am - 12.00mn | 6.00am - 10.30pm | 7.30am - 10.30pm | 8.00am - 8.00pm |
| Suntec City | 6.00am - 12.00mn | 6.00am - 10.30pm | 6.00am - 10.30pm | 8.00am - 10.00pm |
| Ngee Ann City | 6.00am - 12.00mn | 6.00am - 10.30pm | 6.00am - 10.30pm | 8.00am - 10.00pm |

Kindly check our website and PURE 360 Lifestyle app for the latest schedule or ask our reception team for details.
3. Measures to ensure Cardholders' safety
We're delighted that things are moving in the right direction - but we need to continue our stringency in other areas to keep it that way.
All cardholders and guests must check-in and check-out using SafeEntry at all PURE locations for contact tracing along with mandatory temperature checks and mask wearing (see Item 4 for more details).
1-metre space must always be maintained between individuals in common areas including changing rooms and lounge areas whilst waiting for class.
2-metre distance maintained between members in yoga classes with a maximum of 8 individuals per group ensuring a 3-metre distance between each group.
Saunas and steam rooms will remain closed.
Blankets and Bolsters will not available for use in yoga classes until further notice.
Heightened and more frequent cleaning and disinfection throughout the day.
Drinking faucets have been resealed; water bottles can be filled.
Cashless payment at nood food and PURE Apparel outlets.
nood food will only be available in certain locations and for take away only
4. Mandatory Temperature Check & Use of Mask
Everyone is required to have their temperature taken upon entry. If your temperature exceeds 37.5C, we kindly request that you visit a doctor.
Everyone is also required to wear their own mask as default. Masks can be taken off when performing strenuous activities, although it is still recommended as good practice even under such circumstances.
All frontline staff are required to wear a mask at work. Group Fitness and Yoga Instructors may choose whether to wear a mask or not whilst teaching.
With everyone's health and welfare in mind, PURE appreciates your understanding that we may refuse entry to anyone with body temperature above 37.5C; anyone who appears unwell, have a persistent cough or sneeze or who is deemed to pose a threat to the safety of our environment.
5. Capacity and Class Booking
Following the latest recommendations issued by the Ministry of Health (MOH) and Sports Singapore:
A maximum of 50 members are allowed at each location at any one time and pre-set access (slot) times will be in place to manage this capacity.
Each fitness entry timeslot is 75min (peak) except the last slot of the day 90 – 120 min depending on the day and club.
Slots must be booked in advance on the PURE 360 App for general access to the gym, group fitness and yoga classes. Bookings will open 2 days in advance with the same procedures and rules as regular group class bookings – standby option available. For personal training sessions, please speak to your Personal Trainer.
Advance booking remains as per below:

For Yoga, each member will be allowed one advance booking per day.
For Fitness, each member will be allowed one advance booking of a preferred pre-set access (slot) per day – either general access to the gym or a group fitness / cycle class, or a personal training session.
If you have access to both PURE Yoga and Fitness, you can enjoy two advance bookings (one yoga and one fitness) per day i.e.

Single PURE Yoga location and All Singapore Yoga contracts – 1 access per day
Single PURE Fitness location and All Singapore Fitness contracts – 1 access per day
Multi club contracts (i.e. Asia Square Yoga and Asia Square Fitness; or Ngee Ann City Yoga and Fitness) and clients on Singapore All Yoga and Fitness contracts - 2 accesses per day (1 for yoga and 1 for fitness)
We encourage you to come during non-peak times as well as take advantage of the unlimited access to various classes on PURECAST (online live-stream classes via Zoom), which help alleviate the demand.

If you have any questions, please speak with our onsite team or feel free to contact us from your PURE 360 Lifestyle app (Profile > Settings > Contact Us).

Stay Safe,
Your PURE Team