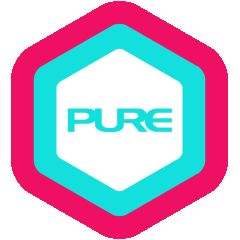 Pilates
Pilates is a low-impact yet calorie-burning workout offering myriad benefits such as total body conditioning and strength-building.
We offer mat-based and reformer-based classes, allowing you to explore different aspects of Pilates practice. Our experienced instructors will guide you on proper alignment, controlled movements, and breathwork to help you build strength, flexibility, and endurance.
Our Pilates classes are suitable for all levels as we offer modifications and variations for different fitness levels, ensuring that everyone can participate and feel challenged.
Our Pilates Classes
Mat Pilates
---
Mat Pilates is a series of pilates-method exercises that focuses on strengthening, lengthening and toning your body by targeting your core muscles. It is a go-to exercise to help build a strong, stabilised body while improving posture, coordination and balance.
Mat Pilates also helps to restore typically sore areas and relieve stress in places of tension. Join us in our Mat Pilates classes and you'll walk away feeling connected, centered, aligned and rejuvenated.
Reformer Pilates
---
Reformer Pilates i
s a dynamic exercise that builds stability and increases mobility while enhancing overall well-being through improved focus and concentration.
A typical Reformer Pilates class will work your whole body, focussing on your posture and alignment. It uses light to heavy resistance from a specifically designed pulley system to improve your core strength and promote balance and stability while toning up your muscles.
Something For Everyone
At PURE, we believe that Pilates is for everybody, regardless of age, fitness level, or experience. We offer Mat Pilates and Reformer Pilates classes that cater to different needs and preferences. Our highly qualified instructors provide modifications and adjustments to ensure participants can workout safely in a supportive atmosphere. Whether you're a regular reformer goer or new to Pilates, we have something for everyone at our studios.