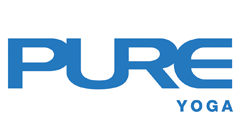 Service Plans
At PURE Yoga, we want to work around your schedule. Whether you just want a taste of yoga or are in it for the long-haul, we have something to suit your needs. Below are some of the most popular contracts.
Singapore
Short-term Contract
We offer various short-term plans that are designed for city-hoppers who travel in and out of Singapore.
Monthly Contract
Our month-to-month contract is available with a minimum commitment of six months or in a 12-month contract that lets you pay on a monthly basis.
Prepaid Contract
A hassle-free 24-month programme designed to help you develop a two-year schedule that will build you into an accomplished yoga practitioner.
Click here for Corporate Programme
Asia Region
All Asia Contract
Covers all Fitness & Yoga locations in :


PURE is going global. From our Hong Kong home we are expanding across Asia, with new fitness and yoga facilities opening in some of the region's biggest cities. Come visit us in other cities.

Our Hong Kong, Beijing, Shanghai and Singapore All Fitness and Yoga PURE contract is designed for city-hoppers who want the ultimate in flexibility. Make use of all of our studios and fitness centres across Asia, including the choice of classes at any of our facilities.

This contract gives you ultimate control of your schedule and also allows you to benefit from a wider range of amenities and classes from our full team of instructors.
Corporates
Corporate Programme
Employers of choice understand the importance of a healthy and happy workforce – better retention, increased staff morale, higher productivity, lower absenteeism and fewer medical claims. PURE Yoga, PURE Fitness, PURE Apparel and nood food can work together in various ways to provide appropriate health and wellness packages for your company.

Like you, we believe that a company's employees are its biggest asset. Kick-start their well-being with PURE – you'll soon see mutual benefits for you and your staff. Contact us for a complimentary consultation: