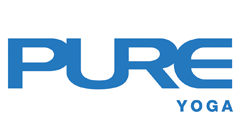 PureCast
Live-streamed Pure Yoga and Pure Fitness classes via Zoom for a group workout or practice experience wherever you are.
Exclusively for our community of active Cardholders
We're expanding our schedule and bringing Pure to you, so that you can join your favourite yoga teachers and fitness instructors from Hong Kong and Singapore - at home...or anywhere!
With 70 Yoga classes and 38 Group Fitness classes to choose from weekly, enjoy the group class energy and exhilaration LIVE from the comfort of your home or wherever you may be. Get set to de-stress, amp up your cardio or reboot your glow….together with your Pure community!
Couldn't make your favourite class? As long as you've registered, you can still enjoy it – all classes are available for replay up to 24 hours afterwards.
Book via our Pure360 App – classes are complimentary for all active Pure Cardholders throughout June.
Read our FAQ's for more information on bookings and 24-hour replays.

View the online class schedule on Pure360 App or on our Web Schedule (Yoga Schedule | Fitness Schedule)