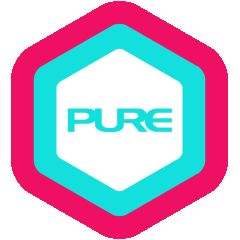 PURE Yoga Events
As part of offering you Asia's most rewarding yoga experience, PURE takes the initiative to host in-house teachers and invite guest yoga teachers from around the world. From workshops, CETs and Teacher Trainings to Mentorship Programmes and retreats, our events often focus on specific elements of a yoga style or topics that go beyond typical yoga practice.
Yoga Alliance Accredited School
PURE Yoga is a registered school with Yoga Alliance. Our teacher training programmes are internationally accredited, have exclusive recognition and qualify for the 200-hr Yoga Alliance Certification. Yoga Alliance is an international governing board for yoga teachers and training programmes in the US and globally. Graduates of our programme are automatically eligible to register as a RYT (Registered Yoga Teacher) with Yoga Alliance. Becoming a RYT means having a higher profile and gaining international recognition as a yoga teacher, an attribute that many hiring studios look for.
PURE Teacher Workshops


Led by PURE's in-house faculty, these workshops/events often spotlight a particular yoga style or topic of yoga that the hosting teacher specialises in. Our teachers are all professionally trained and certified, but their diversity in culture, learning and life experiences give our students insight that can often be applied beyond the yoga mat. More than just a group class, these easily become sessions of bonding and sharing infused with plenty of laughter!
Guest Teacher Workshops


Part of offering our students a complete and rewarding yoga experience includes inviting the world's most renowned teachers and masters from around the globe. Many of these guest teachers have earned their esteemed titles and gained worldwide following because of their inspiring attitudes towards yoga, love and life. Their diverse yogic traditions and teaching styles enrich our community on every level of learning by instilling joy into our practice.
Teacher Training
Our mission is to grow our community of committed yoga practitioners, empowering those who demonstrate dedication to a personal practice, by sharing the knowledge, skills and tools we have learned so they too can start teaching yoga.
We intend to guide trainees towards a healthy self-confidence, whilst at the same time invoking in them a sense of humility and excitement, knowing that they are at the beginning of a long journey.
PURE Yoga is a registered school with Yoga Alliance.

Continuing Education for Teachers


Powerful and effective, these in-depth courses are designed for students who want to learn new skills or enhance and deepen various aspects of their practice. It is a valuable opportunity for focused study and induction, where the building blocks of yogic education are expanded and refined. The aim of this programme is to stimulate the growth of newly-learned skills and knowledge within the yoga community, in hopes that each individual becomes a more passionate and intelligent teacher or student.
Retreats
Taking yoga beyond the studio to idyllic settings where practice becomes a beautiful discovery of the human spirit in harmony with nature. With the lush and picturesque environment comes a greater sense of tranquility and peace, amidst the intensity of daylong practice in our yoga retreats. Some participants approach the retreat with a 'holiday' mindset – and find it unfolds into something much more. Past experience has seen it to be an opportunity for communal practice that fosters relaxation, mind/body balance, enhanced health, and a rejuvenated spirit. Come away with a life-transformative, detoxifying and invigorating journey within yourself.
Whether it's a 30-day detox programme or 40-day intensive yoga challenge, these specialised programmes are geared towards giving you a deeper experience and knowledge in the mind, body and spirit.
Mentorship Programmes


Our 3-6 month programme is the perfect bridge from training to teaching, offering a concentrated opportunity for teachers to hone their practical classroom skills and refine their personal practice under the careful tutelage of a professional, experienced teacher.
Taking the time to further your studies and practice will benefit you at any point in your teaching career, whether you're currently teaching, if you've just completed your TT, or if you're preparing to return to teaching. Supporting you to become a more skilful, confident, proficient and successful yoga teacher are the goals of this programme. Investing in a transformative experience both personally and professionally will evoke valuable insights, understanding of your strength and opportunities for improvement, as well receiving a different perspective on teaching and practising yoga.
Get Notified About New Yoga Events