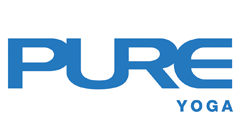 Azmi was literally dragged to his first yoga class by his best friend back in 1998. He had never sweated so much before and was so sore the following day that he decided it wasn't for him, until he met Hee Boon who got him instantly hooked.
He discovered Ashtanga in 2002 and just naturally committed himself to it. In 2004 he found himself spending 3 months practising in Mysore under the late K. Pattabhi Jois. Since 2015, he has been returning to Mysore annually to further study the Ashtanga method with his grandson Sharath Rangaswamy and with Sharath's mother, Saraswati Jois.
Although Azmi has studied with great yoga masters, he considers his students his greatest teachers. To him, being in a class not only allows him to impart knowledge and share wisdom but also provides a platform for students to self-explore – whether they're beginners or seasoned practitioners.
Having been trained in dance, massage therapy, and recently sound therapy, Azmi fuses his knowledge of movement, physiology and body awareness in his yoga classes through sensible sequencing enhanced with singing bowls to heighten the full experience of the yoga journey.
Azmi takes an accessible approach to his teachings to help students develop a stronger connection with their body, learn acceptance in being still and cultivate compassion, all of which he believes are the essence of yoga.
QUALIFICATIONS & CERTIFICATIONS
Insight Yoga with Sarah Powers

Yin Yoga with Victor Chng

Diploma in Ashtanga Yoga Instruction with Al Holistic Yoga School

Advanced Ashtanga Certificate with John Scott

Ashtanga Primary and Intermediate Series Immersion with Laruga Glaser

Certificate in Advanced Massage with Esalen with modules on Shiatsu, Thai, Swedish and Balinese styles of massage

Certificate in Esalen Massage Proficiency

Certification in Dharma Yoga Wheel

Himalayan Singing Bowl Therapy with The Singing Bowl Gallery
What Azmi teaches
Advanced
Ashtanga
Core
Hatha
Healing
Hot
Mysore
Vinyasa
Yin
Yoga Wheel
Other teachers also in Suntec City