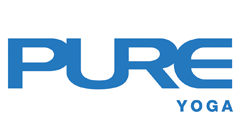 Bhanu was first introduced to yoga by his uncle and father, and has been practicing since 2005. He started teaching Yoga in 2008 in Bangalore and travelled to various cities in India, like Mumbai, Goa, Delhi and Hyderabad, to spread the knowledge of Yoga and gain experience. He has been teaching Iyengar Yoga in Singapore since May 2013.
Bhanu has studied and practised Yoga under various teachers, however his dedication and passion for Yoga grew after meeting senior Iyengar Yoga teacher, Mr. H.S. Arun, in 2009. Mr. H.S. Arun is a direct disciple of Sri BKS Iyengar and has more than 35 years of yoga practice and teaching experience. It's from his guidance that Bhanu came to understand the function of biomechanical movements and adjustment techniques relavent to different students based on their body structure and limitations. These teachings have shaped Bhanu's understanding of asana practice and teaching; that yoga instruction cannot be generalised, but has to be catered to each individual's health condition, anatomical structure, lifestyle, and environment. His guru taught him how to personally explore each pose, using different props, to deeply understand their physical and psychological effects. Bhanu has come to realise that the full study of Iyengar Yoga includes the study of the ancient yogic texts, the Yoga Sutras of Patañjali and the Hatha Yoga Pradipika by Swatmarama. It's this greater realationship to philosophy and practice that has inspired Bhanu to dedicate his life to practising and teaching Iyengar Yoga under the guidance of his guru H.S. Arun.
Bhanu's style of teaching is Iyengar Yoga-based. His classes are open to practitioners of all levels, as his idea is to bring all practitioners at one level and not to discriminate in the name of beginners, intermediate or advance. His teaching raises students' sense of well-being through alignment and awareness which also helps avoid injuries. He aims to help his students achieve physical, mental and emotional balance and help them deepen their practice through the wisdom of Iyengar Yoga.
QUALIFICATIONS & CERTIFICATIONS
Master's Degree in Yoga from JVBI (Jain Vishva Bharati Institute), Ladnun, Rajasthan, India.
Bachelor of Science in Yoga, specialisation in Yoga Therapy from SVYASA (Swami Vivekananda Yoga Anushandhan Sansthan), University for Yoga, Bangalore, India
Certificate in Yoga Instructor Course (YIC) from SVYASA (Swami Vivekananda Yoga Anushandhan Sansthan), Bangalore, India.
Certificate in Power Vinyasa Intensive Course from Atmayaan Yoga Academy, Bangalore, India.
Certificate of International Yoga Alliance (RYT - 200) from Atmayaan Yoga Academy (RYS - U.S.A.), Bangalore, India.
What Bhanu teaches
Advanced
Chair Yoga
Hatha
Healing
Iyengar Yoga
Wall Rope Yoga
Other teachers also in Ngee Ann City, Asia Square Tower 2