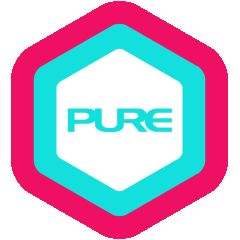 Originally from Texas, USA, Copper was first introduced to yoga at the age of four by his father and martial art teachers. He practiced yoga throughout his youth, however, it was not until he discovered Bikram Yoga in 1999 that he started to get serious about his hatha/asana practice. He left the corporate world in 2003, resigning from his role as Senior Training Specialist for Charles Schwab to study with Bikram Choudhury at Bikram's Yoga College of India. He has been a full-time Yoga Teacher ever since. Bikram brought Copper to Asia in 2004 to open studios in Bangkok, Seoul, and Hong Kong.
Copper has been leading professional development and leadership courses since 2000, teaching and managing yoga studios in the US and throughout Asia (Bangkok, Seoul, Hong Kong, and Singapore) since 2003, including holding the mantle of Country Managing Teacher for Pure Yoga Singapore for over a decade. He has led over 25 yoga teacher training since 2009, and had the great fortune of co-teaching Universal Yoga courses with Master Andrey Lappa for almost ten years.
Copper has been blessed to have studied with many esteemed teachers, however, his personal style has most heavily been influenced by his five main gurus: his father, Bikram Choudhury, Andrey Lappa, Yogrishi Vishvketu, and Lama Marut. He holds the highest qualifications with the Yoga Alliance International Registry (E-RYT1500), Yoga Alliance European Registry (E-RYT1500), Yoga Alliance USA (E-RYT500), Original Hot Yoga Association (Level-3), and Bikram Yoga College of India. He is also the founder of Crow Yoga RYS200, a registered school with Yoga Alliance USA, Yoga Alliance Australia and Yoga Alliance International Registry.
Beyond Hot Yoga, Copper also leads courses and workshops in Hatha, Vinyasa, Universal Yoga, Tibetan Heart, Pranayama, and Meditation. His playfulness and joy are present in every class, workshop, and teacher training course he leads.
"Whether it's physical, mental, emotional, or spiritual, yoga has something for everyone at every stage of life's journey. Every passing moment is an opportunity to start anew and transform your life. Let go of expectations, have fun, and enjoy the process! Take your practice very serious… but don't take yourself so seriously."
QUALIFICATIONS & CERTIFICATIONS
ERYT-1500 Yoga Alliance International Registry
ERYT-1500 Yoga Alliance European Registry
ERYT-500 Yoga Alliance USA
YACEP Yoga Alliance USA
Original Hot Yoga Association (Level-3)
YOGA COURSES
Bikram Choudhury, Bikram Yoga College of India, 500RYT, Certified Instructor
Jonas Westring & Sara Avant Stover, Hatha Yoga (Anusara), 200RYT, Certified Instructor
Geshe Michael Roach, Yoga Studies Institute, Tibetan Heart Yoga, 30-hr RYT, Certified Instructor
Geshe Michael Roach, Yoga Studies Institute, Lady Niguma Yoga, 10hr RYT, Certified Instructor
Lama Marut, Yoga Studies Institute, Yoga Sutras of Patanjali, Graduate
Lama Marut, Yoga Studies Institute, Hatha Yoga Pradipika, Graduate
Lama Marut, Yoga Studies Institute, Yoga Upanishads, Graduate
Lama Marut, Yoga Studies Institute, Bhagavad Gita, Graduate
Lama Marut, Yoga Studies Institute, Diamond Sutras, Graduate
Lama Marut, Yoga Studies Institute, Bhairava Tantra, Graduate
Andrey Lappa, Universal Yoga, 200RYT, Certified Instructor
Andrey Lappa, Universal Yoga Internal Practices, 100RYT, Graduate
Andrey Lappa, Universal Yoga, 500RYT, Certified Instructor
Patrick Creelman, Anusara Yoga RYT Immersion 1, 36hrs, Graduate
Patrick Creelman, Anusara Yoga RYT Immersion 2, 36hrs, Graduate
Patrick Creelman, Anusara Yoga RYT Immersion 3, 36hrs, Graduate
Yogrishi Vishvketu, Akhanda Yoga, World Yoga Family, 500RYT, Certified Instructor
Universal Yoga RYS course leader, 1000hrs
Crow Yoga RYS course leader, 10,000hrs
PROFESSIONAL TEACHING CERTIFICATIONS
Mastering the Art of Instructor-Led Training, Mager Consortium, Certification/Facilitator
Achieve Global Quality Service Skills (QSS), Certification/Facilitator
Achieve Global Professional Selling Skills (PSS), Certification/Facilitator
DDI Core Skills for Building Commitment, Certification/Facilitator
DDI Preparing Others to Succeed, Certification/Facilitator
DDI Leading Successful Meetings, Certification/Facilitator
DDI Guiding Conflict Resolution, Certification/Facilitator
University of Texas Business Writing I & II, Certification
'Ba Fa Ba Fa' Culture/ Diversity for Business, Certified Instructor
Landmark Education Forum, Graduate
Landmark Education Advanced Course, Graduate
Landmark Education Self-Expression & Leadership Programme, Graduate
Landmark Education Self-Expression & Leadership, Coach
Other teachers also in Ngee Ann City