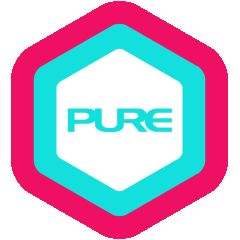 Hee Boon was first introduced to yoga by Master Kamal in 1995. It was initially a form of relaxation and escape from his job as a Graphic Art Director.
Sensing Hee Boon's potential to excel as a yogi, Master Kamal invited him to take up the Teacher Training Course under Kamal's Rhythmic Yoga. This also marked Hee Boon's first step in this spiritual journey. In March 2005 and October 2010, he completed a one-month residential teacher training course (beginner's and advanced) in Yoga Vidya Gurukul Ashram (Nashik, India), where he studied the philosophy of yoga and the physiological and anatomical aspects of yoga. Hee Boon has also attended several workshops conducted by renowned teachers like Rodney Yee, Judy Krupp and Duncan Wong.
Hee Boon first started teaching in 1998 and has taught at several yoga and fitness centres including Kryoga, True Yoga, Bodhi Yoga, Planet Fitness, and Philip Wain. He specialises in Hatha Yoga and Vinyasa Yoga, and brings a sense of uniqueness and individuality to his classes with his background and artistic talent. From 2012 to 2015 he conducted 4 Yoga Vidya Gurukul Beginner's Teacher Training, which are based on the teachings from the Yoga Vidya Dham Ashram in India and come from the lineage of Swami Satyananda – the founder of the Bihar School of Yoga.
For Hee Boon, yoga is a way of life and a spiritual journey. It allows one to rest the mind and experience the joy of living. He hopes to help everyone build a sense of self-awareness and achieve equanimity in every aspect of life.
QUALIFICATIONS & CERTIFICATIONS
KRYOGA Beginner's Teacher Training (200 hours)
KRYOGA Advanced Teacher Training (200 hours)
Yoga Vidya Gurukul Beginner's Hatha Yoga Teacher Training (200 hours)
Yoga Vidya Gurukul Advanced Hatha Yoga Teacher Training (200 hours)
Shiva Rea CET Vinyasa Yoga (50 hours)
Duncan Wong Yogic Arts Workshop (50 hours)
What Hee Boon teaches
Advanced
Core
Hatha
Vinyasa
Wall Rope Yoga
Yin
Yoga Nidra
Other teachers also in Ngee Ann City, Asia Square Tower 2