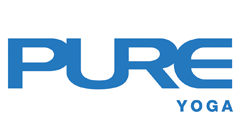 Kiki was born in Colorado, USA on a pair of downhill skis, and that adventurous streak brought her to Southeast Asia in 2005. She began a home yoga practice to offset bumpy bus rides around the region and help ease chronic joint pain from years of competitive tennis. Soon she was telling anyone who would listen about the benefits of daily stretching and strengthening – in fact, Kiki was often found sharing yoga postures with people at the airport!
With her experience as a language teacher and tennis coach, it wasn't long before Kiki explored the opportunity to teach yoga in a more formal setting. She has been fortunate to learn from Tomasz Goetel, San Lai and Bryce Yoga amongst others and embraces their collective ability to make yoga accessible. In 2011, Kiki attended the inaugural Hot Yoga Doctor teacher training with Gabrielle Raiz and began teaching full-time.
Whether you're a beginner or looking for the next challenge in your practice, Kiki is well-known for her multi-level classes – and her insights often come with a reminder not to take yourself too seriously. It's okay to fall (it isn't the same as failing) and sometimes laughter is the best way to find your breath. Kiki teaches with a light-hearted and realistic approach, so expect to chuckle whilst moving through your updogs and downdogs!
​
QUALIFICATIONS & CERTIFICATIONS
Baptiste Level 1 with Baron Baptiste (100 hours)
RYT Hot Yoga Doctor with Gabrielle Raiz (200 hours)
CET Gamechangers with Tomasz Goetel (50 hours)
CET Fit n Flow with Bryce Yoga (50 hours)
What Kiki teaches
Advanced
Hatha
Healing
Hot
Vinyasa
Yin
Other teachers also in Republic Plaza, Suntec City