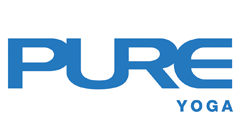 Born in Washington D.C., Kristin found yoga during university in Sydney. She knew from her first Savasana that she had to share this wonderful experience with the world. Her journey of yoga is never-ending and always changing. Yoga is the people who surround her, the places she visits, the music she listens to, the food she eats, the conversations she has, the beauty in nature, and the constant magic that happens in learning to really let go, be grateful and be present.
She is blessed to have crossed paths with so many inspirational students in her life and is ever grateful to her teachers – Sangeeta Vallabhan, Rima Rabbath, Monica Jaggi, Elena Bower, Sharon Gannon, David Life and Andrei Ram. They have each in their own way opened her heart to this amazing world and she only hopes to share such Bhakti with those who are ready to listen.
Kristin's classes incorporate the teachings of yoga from her perspective with music, flow, meditation, a calm voice, a steady breath, juicy assists and always Savasana (sometimes with lavender lotion.) She hopes to make her students feel as good as she does when they step off their mat to go back to their day.
QUALIFICATIONS & CERTIFICATIONS
Bikram Yoga Teacher Training (300 hours)
Yin Yoga Training with Paul Grilley (100 hours)
Advanced Hatha Andiappan Yoga Teacher Training (200 hours)
Jivamukti Yoga Teacher Training (300 hours)
Jivamukti Apprenticeship Yoga Teacher Training (500 hours)
Yoga Medicine Spine Module with Tiffany Cruikshank
Yoga Medicine Shoulder Immersion with Tiffany Cruikshank
Yoga Medicine Myofacial Release with Tiffany Cruikshank
"Freedom & Light" Aerial Yoga CET (32 hours)
What Kristin teaches
Advanced
Aerial Yoga
Core
Hatha
Hot
Jivamukti
Pranayama & Meditation
Restorative
Vinyasa
Yin
Yin Yang
Yoga Nidra
Yoga Therapy
Other teachers also in Ngee Ann City, Asia Square Tower 2, Republic Plaza