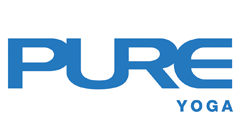 Michael believes in reflection, understanding and accepting one's circumstances as a way to personal growth and development, and that continuous self-observation through awareness is the true path of Yoga - Yoga in the grandest sense, beyond just physical postures. Yoga is a wonderful complete system and Michael feels it is the best gift we can give to ourselves.
It is the only system that deals with all four of our bodies - the physical, mental, emotional and spiritual - therefore making it a complete practice. With his gymnastics background from a young age and having been taught by leading authority figures like (Olympic coach) Eddie Van Hoof, Michael mastered the art of body awareness, posture and correct alignment. Yoga was the natural next step in his journey.
Today, he is a certified and registered Yoga Teacher (E-RYT 200) and an International Registered Yoga Teacher (IRYT) Universal Yoga RYT 200 by Andrey Lappa. Michael has travelled and worked extensively throughout Asia. He also spent nearly four years learning directly from his mentor Guru Master Kamal in Thailand, experiencing his passion, his love and his commitment to the joy of yoga.
Over the past few years, Michael has had the honour of changing and improving many people's lives, most of which was achieved in a very short space of time. Through his yoga classes and unique teaching style, Michael guides his students to understand themselves more using various techniques like introspection, moral stories, loving kindness, self-awareness, compassion and uplifting energy to motivate his students at every opportunity.
Although his classes can be challenging, they are effective in strengthening and stretching the neuromuscular system; the development of balance, control and poise; and relieving stress, tension and anxiety through various yoga techniques including extensive breath work. Energise your body and tranquilise your mind with Michael's invigorating classes.
QUALIFICATIONS & CERTIFICATIONS
• RYT Universal Yoga with Andrey Lappa (200 hours)
• Master Kamal's Rhythmic Kriyoga (200 hours)
• Hatha Yoga (200 hours)
What Michael teaches
Advanced
Aerial Yoga
Chair Yoga
Hatha
Healing
Hot
Pranayama & Meditation
Universal Yoga
Vinyasa
Wall Rope Yoga
Yin
Other teachers also in Asia Square Tower 2