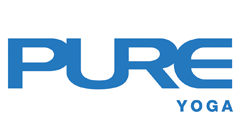 As a teenager Aisah aspired to become a yoga teacher, but she didn't experience her first yoga session until her early 20s in Singapore with her first yoga teacher, Master Kamal. Within a year of learning yoga under his tutelage, Aisah was chosen to carry on his teaching style, KRIYOGA. She was also made his first international yoga teacher in 1997 and has since travelled and taught yoga in Hong Kong, China, Taiwan and Thailand.
Karmic alignment then presented to her a Tibetan spiritual Guru mentor who unveiled the beautiful sacred world of Tibetan Buddhism, meditation and yoga. She has been hooked to the beauty of the Tibetan esoteric practices ever since. His teachings have helped to evolve Aisah's approach to yoga and energy generation.
For 4 years, Aisah appeared daily on television for Channel News Asia (CNA) and the ABC network. She has also been fortunate enough to teach yoga to the gymnastic Olympians at the Olympic School in China, as well as the great Shaolin Monks and the Tibetan Monks.
When it comes to Aisah's classes, expect a strengthening practice with bouts of laughter and a sprinkling of positive awakening subliminal messages.
QUALIFICATIONS & CERTIFICATIONS
Yoga Teachers Beginners KRIYOGA (500 hours)
Yoga Teachers Advanced KRIYOGA (1000 hours)
RYT Universal Yoga by Andrey Lappa (200 hours)
What Aisah teaches
Advanced
Hatha
Healing
Hot
Pranayama & Meditation
Prenatal
Universal Yoga
Vinyasa
Yin