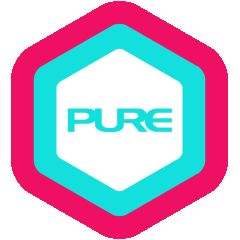 Before discovering yoga, Rene taught scuba diving, sailing and English in Asia and Europe. Other than the physical training required during his year in the Army (National Service), Rene seldom exercised. Working as a dive instructor kept him fit and trim with no need to think about fitness – carrying scuba equipment and swimming every day keeps one lean. After leaving diving and moving to an office job in Bangkok, Rene discovered the need to exercise – a picture of himself brought out the truth… he was putting on too much weight! Luckily he discovered Bikram Hot Yoga and found an instant affinity for it.
Although he had been aware of yoga all his life, it wasn't until he discovered Hot Yoga that he finally got into yoga. After completing the Bikram Teacher Training in Los Angeles, Rene taught in Florida, before returning to Bangkok. After a year of teaching Hot Yoga in Bangkok, he moved to Singapore in 2006 to teach at Absolute Yoga. In 2008 he continued on his learning journey by attending a Vinyasa teacher training with Louisa Sears in Goa, India. As one of our teachers said, "The journey is on."
Rene's classes are often physically intense yet playful. Hot yoga classes are hot and vinyasa classes flow, all in order to challenge your ability to stay focused and be the calm centre in any storm. His classes are great for beginners and intermediate students alike, since each class is paced so it is accessible to all who come.
QUALIFICATIONS & CERTIFICATIONS
Reinventing the Wheel: 45-Hours Yoga Wheel Instructor Training with Sandy Shum
Baptiste Power Yoga Teacher Training
Mindful Birth Pre-Natal Teacher Training
Bikram Yoga Teacher Training Course, Los Angeles, California
Yoga Arts Vinyasa Teacher Training Course, Goa, India
Yin Yoga Training, Paul Grilley, Singapore
Pranayama Course, Krishnamacharya Yoga Mandiram, Chennai, India
Yoga Therapy Course, Yoga Point, Nasik, India
Yoga Psychology Course, Yoga Point, Nasik, India
What Rene teaches
Core
Hatha
Healing
Hot
Pranayama & Meditation
Vinyasa
Yin
Yin Yang
Yoga Nidra
Yoga Therapy
Other teachers also in Asia Square Tower 2