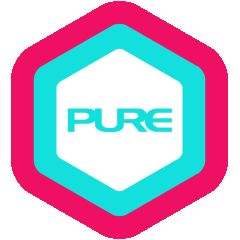 In 2006 Mimi could no longer ignore a strong pain and numbness in her left arm, which only increased over time. The doctors said that she had cervical spondylosis and needed surgery. Before agreeing to surgery, Mimi decided to find out whether there were any other alternative treatments and eventually discovered Bikram yoga. The practice of Bikram not only improved her condition, but through it she also discovered a positive impact on the subtle nuances yoga made on her life.
The inner strength and peace of mind that Mimi found along the course of her journey are priceless. Hatha yoga is not always easy but with regular practice, concentration, diligence, patience and determination - everything is possible. Beyond the physical aspects of yoga, Mimi believes in the deeper benefits of a consistent yoga practice: meditation, compassion, interconnectedness and the joy found in every present moment.
Mimi is very grateful for the right light and the path that yoga revealed, which is why she is now here as a coach and teacher - to help other people change and improve their lives. She encourages students to let go of their fears, embrace uncertainty, explore their edge with curiosity and openness, accept what is in the present moment whilst focusing on gratitude, and most importantly, to believe in themselves.
QUALIFICATIONS & CERTIFICATIONS
True Bar Level 1 Training: PURE Yoga Leslie Bender, 2017
It's Yoga International Rocket IYI Advance Training (100 hours), 2017
Wild Lotus Foundation Training: Patrick Creelman (200 hours), 2017
Yin Yoga & Anatomy Immersion PURE Yoga William & Pankaj, 2016
The Art of Adjustments II: Vadi Morales, 2016 (30 hours)
Advance Hot Vinyasa Teacher Training Level 2&3: The Barkan Method (80 hours), 2016
Ashtanga Yoga Teacher Training: Ashtanga Yoga Mysore (200 hours), 2014
Bikram Yoga Teacher Training (500 hours), 2011 & 2013
What Mimi teaches
Aerial Yoga
Ashtanga
Core
Hatha
Hot
Restorative
Rocket Yoga
Vinyasa
Yin
Yin Yang
Yoga Nidra
Yoga Wheel
Other teachers also in Asia Square Tower 2