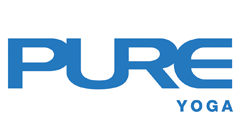 Stanley discovered yoga when he was recuperating from severe leg injuries sustained in a traffic accident in 1999. Back then, his life was devastated but yoga's therapeutic nature improved all aspects of his physicality and spirituality despite the physical limitations during this healing period. After his recovery, Stanley continued yoga practice and incorporated it into his daily regimen to seek a more holistic lifestyle. Yoga has not only helped him to recover from his injuries, it has also enhanced his inner peace and sanctity.

In 2002, Stanley gave up his job to seek his calling. His immense passion and interest for yoga drove him to further explore and enrich his yoga knowledge in Mysore to study at the Ashtanga Yoga Research Institute with K. Pattabhi Jois and his grandson, Sharath Rangaswamy. It has since become a yearly ritual to return to the source for self-improvement and inspiration. Stanley has also received blessing (authorised I and II) from his teacher to be the first son in Singapore to teach the Ashtanga system.
Inspired by wise words from K. Pattabhi Jois, Stanley moved to Shanghai for 5 years to study Traditional Chinese Medicine (TCM) and Eastern philosophy, the system that binds the law of nature with humanity. Within this period, he also incorporated the same principle into his daily practice on and off the mat. He taught Ashtanga Yoga in Shanghai as instructed by his teacher Sharath. Stanley considers himself blessed to have studied under two founding teachers of Yin Yoga – Paul Grilley (Yin and Anatomy) and Sarah Power (Yin Yoga and Mindfulness Meditation). Now he is actively teaching both Yin and Yang (Ashtanga Yoga) Style Yoga and conducting teacher trainings at Pure Yoga.
To Stanley, Yoga is not about pushing one's physical boundaries but rather about self-discovery into one's heart, which surpasses the common misconception that Yoga is purely physical. Yoga is the key to widen one's consciousness.
QUALIFICATIONS & CERTIFICATIONS
Singing Bowl Certification with Kathmandu Healing Centre, 2019
Singing Bowl Level 1 Certification with Wellness Space, 2019
Gong Training Levels 1-3 with Red Door Studio, 2019
E 500 RYT Yoga Alliance Registered Yoga Teacher, 2014
E 200 RYT Yoga Alliance Registered Yoga Teacher, 2002
Authorisation Levels I and II, Ashtanga Yoga Research Institute, Mysore, South India, 2001-2016
Insight Yoga, Yin and Yang Teacher Training with Sarah Power (100 hours), 2014
Yin Yoga Teacher Training with Bernie Clark (50 hours), 2013
Yin Yoga Teacher Training Levels 1 and 2 with Paul Grilley (200 hours), 2013
Vinyasa Yoga CET with Shiva Rea (50 hours), 2007
Anusara Yoga with John Friend (50 hours), 2007
Yogamoves Ashtanga Yoga Teacher Training (100 hours), 2006
Prajna Yoga with Tia Little (30 hours), 2005
Purna Yoga with Aadil Palkhivala (30 hours), 2005
Yoga Arts Teacher Training (200 hours), 2002
What Stanley teaches
Advanced
Ashtanga
Mysore
Pranayama & Meditation
Vinyasa
Yin