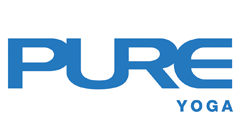 At the age of 18, yoga miraculously harmonised with Mitzi. She experienced how yoga blended so naturally into her life, constantly bridging her with the inner-self and realising bliss. Yoga literally transformed her world and perception of life. She was continuously encouraged to teach by her first teacher, Mazie Kamal Satya, before the decision was firmly planted with clear direction four years after.
She believes in yoga as a manifestation of a spiritual lifelong journey. Be it the starting point on or off the mat, the practice should be a consistent firmness of prana and the mind, engaged with consciousness, awareness and detachment.
With a continuous practice and encounters with various gurus over the years, she hopes to spread and sustain her knowledge of Yoga and its philosophies.
Mitzi's classes are a mixture of static and dynamic poses, rich in the aspiration of a balance state of mind through concentration, perseverance, self-restraint, non-violence and serenity.
On the mat, she hopes to inspirit and enhearten practitioners to rise above their physical being, deepening their practice by harmonising all 5 levels of being (koshas) through mindful awareness and cosmic love.

To Mitzi, any effort in the direction of Yoga never goes in vain. She hopes students realise that even a little Yogic practice goes a long way. She encourages regular practice – and discourages the mentality that Yoga is something beyond you that calls for extraordinary effort. "Instead, remain in your capacity of life and simultaneously embark on yoga's disciplined path."
QUALIFICATIONS & CERTIFICATIONS
UNIVERSAL YOGA with ANDREY LAPPA

300-hour RYS

Yoga Siromani: International Sivananda Yoga Teacher Training course, Sivananda Yoga Vedanta Dhanwantari Ashram, Neyyar Dam, Kerala, South India


Yoga for Pregnancy, Birth and Baby Teachers Training with Michelle Papa & Dr. Jean Byrne
PHILOSOPHY
"Shining by the functions of all senses, (yet) without the senses, unattached yet supporting all; devoid of qualities, yet enjoying all qualities."
Bhagavad Gita quote that Mitzi abides by, both on and off the mat.
PERSONAL INTERESTS
Retreating & restoring with nature; travelling around countries, learning and exploring.
YOGA TIPS
Tame your senses, practise stilling your mind and breath, then progress on from there. Work with the tradition when in doubt. Practise yamas niyamas. Serve, love, give, purify, meditate, realise.
BOOK RECOMMENDATIONS
Bhagavad Gita, Yoga Sutra, Sivananda books.
What Mitzi teaches
Advanced
Hatha
Healing
Hot
Pranayama & Meditation
Prenatal
Vinyasa
Yin