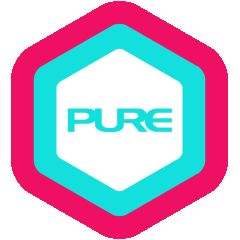 Henry first encountered yoga in 2006 when he was looking for something that would keep him fit and healthy. He later realised that "yoga" goes beyond the physical asanas and started to dig deeper into the meaning of this popular word. After three years of practice, he took a leap of faith and attended his first teacher training in 2009 at the Institute of Vivekananda Yoga & Research Development India to immerse himself in the yogic culture, philosophy and Hindu tradition. That same year, he went to SVYASA Bangalore to understand and experience the ashram lifestyle, an experience that gave him a whole new perspective on life and changed his perception of living. Upon his return, he became passionate about sharing the benefits of yoga and eventually dedicated this passion into full-time teaching. He completed two more teacher trainings – one at the Kaivalyadhama Yoga Institute and an Ashtanga Yoga one with Chuck Miller.
Henry credits the path of his yoga journey to Manoj Thakur and Chuck Miller, who have shaped and shifted his mindset and practice. Manoj's great sense of humour and friendliness taught him to live the yogic way despite life's realities and obstacles. Chuck's humility and groundedness inspired Henry and gave him new insights about Ashtanga Vinyasa, contrary to the widely misinterpreted physical and competitive characteristic of modern Ashtanga Vinyasa. It turned Henry's practice into a subtler one and helped him to establish a deeper connection with his inner body.
Henry's classes focus on mindfulness, breathing and alignment. With them, he aims to help students work on their self-reflection as he believes that asana practice is a pathway connecting the physical and subtle body. Achieving equanimity of the mind, breath and body is a process that requires patience and perseverance, but through this, students will have a deeper understanding of their own practice and self-consciousness. His classes seek to build both physical and mental endurance that will strengthen concentration and instil emotional calmness, helping his students achieve a stronger sense of groundedness.
QUALIFICATIONS & CERTIFICATIONS
Crystal Healing with Justin Saw (Blue Lotus), 2021

Access Your Akashic Records with Tarra Tae (Akashic Light Academy), 2021

Healing with Yin with Sean Guinan (Yin Medicine, US), 2021

Integral Sound Healing with Tuning Fork (Academy of Sound Healing, UK), 2021

Usui System of Reiki Second Degree with Elaine Grundy (The Reiki Centre), 2021

Usui System of Reiki First Degree with Wang Ing (In Good Hands Therapy), 2021

Gong Certification Level 1 with Martha Collard, 2020

Gong Certification Level 2 with Martha Collard, 2020

RYS 200 Hours Yin Yoga Teacher Training with Stanley Lim, 2018-2019

Sound Practitioner Certification Level 2 with Gunjan Trivedi, 2018

Yoga Methodology Training with Carmen Aguilar (Creator of Cyoga), 2017

Singing Bowl Practitioner Course with Christina Siu, 2017

Sound Practitioner Certification Level 1 with Gunjan Trivedi, 2017

RYS 30 Hours CET Yin Yoga Anatomy & Meridian Immersion Course, 2016

Yoga Instructor Training Course - Swami Vivekananda Yoga Research Institute (Bangalore)

National and International Himalaya Yoga Olympiad 2009, 1st Place (Bangalore)

Ayurveda Foundation Course – Atreya Ayurvedic Medical College, Hospital and Research Centre (Bangalore)

RYS 200 Hours Kaivalyadhama Yoga Institute Lonavla, Pune, India

RYS 100 Hours Ashtanga Yoga with Chuck Miller
What Henry teaches
Advanced
Ashtanga
Core
Hatha
Healing
Hot
Pranayama & Meditation
Vinyasa
Yin
Yin Yang