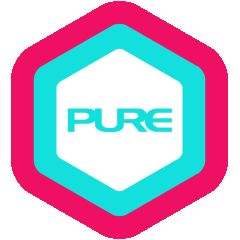 Niru's life-changing encounter with a yoga mat dates back to 1998, when he was just nine years old. Despite having a father who was a yoga master, he had never really expressed interest in yoga before that. He started practising for the fun of it but soon found himself participating in competitions. It was only when he spent a few years in an ashram away from standard human life that he realised yoga was his true calling. That's how he was encouraged to be a yoga teacher. To him, yoga is not just about doing complicated poses with one's body – it is to understand the purpose of life as well as the connection between body, mind, and soul. It is a philosophy.
Niru's journey was, of course, guided by his father, who directed him on the right path before leaving him to his own devices to learn and grow. Ayurvedic Doctor Madhavan gave him the confidence to participate in competitions at a national level. Doctor Madhavan was the inspiration who enlightened him on important things such as yogic philosophy, saint history and yogic epics. Mani Chaithanya was Niru's mentor who boosted his self-confidence by giving him the opportunity to assist a group of students who came for teacher training at Sivananda ashram in Kerala. Maniji also motivated Nirupan with his way of life, patience, positive energy and passion towards yoga, which Niru also aims to pass on to his students.
Classes with Niru are entertaining and filled with clear-cut instructions. Their seamless flow holds a certain challenge that students are determined to overcome. His teaching centres on alignment, relaxation, peace and breathing techniques (pranayama). He strongly believes that correct breathing methods will eliminate pain, thus bringing joy and peace of mind. Nirupan's classes leave students feeling rejuvenated both physically and mentally. He urges students to come to his classes with an open mind in order to enjoy and experience the gradual transformation in their lives. Niru's goal is to spread positive energy around the universe through yogic techniques.
Other than yoga, Niru enjoys cycling, swimming and exploring the world.
For more information, Niru recommends reading: Asana pranayama mudra bandha and Dynamics of Yoga by Swami Sathyananda Saraswati; Science of Pranayama by Swami Sivananda; Light on Yoga by B.K.S. Iyengar; and Hatha Yoga Pradipika by Swami Vishnudevananda.
QUALIFICATIONS & CERTIFICATIONS
International Sivananda Yoga Teacher Training

Post Graduate Diploma in Yoga from Annamalai University, India

Masters of Science in Yoga from Annamalai University, India
What Niru teaches
Advanced
Core
Hatha
Hot
Sivananda
Vinyasa
Wall Rope Yoga
Yin
Yin Yang
Yoga Wheel