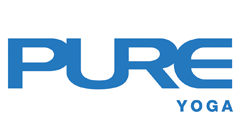 Mayuko stepped into her first yoga class in 2007 on a quest to lose weight. What started as a pursuit for health became an obsession with the physical practice of yoga and has since evolved into something much deeper. That itch to learn has led her to teachers like Kino Macgregor, Jason Crandell, Chuck Miller, David Swenson, Yogananth Andiappan, Tomasz Goetel and Jo Phee. Mayuko is extremely grateful to all of her teachers that have led her down this path, all of whom have had a huge impact on who she is today. In 2013 she left her banking job to pursue teaching full time. She continues to be a keen student and firmly believes in teaching what she practises. As her practice deepens, she finds herself content, peaceful and happier.
Mayuko shares her love for yoga with others, in the hope that yoga will benefit their lives as much as it has helped her. Having relieved her through injuries and health issues, she believes that yoga is for everyone – young or old, stiff or flexible, fit or unfit. It all starts by showing up on the mat.
Mayuko likes to encourage students to explore their own limits and capabilities. She remains nurturing and empathetic in her teachings and wants every student to feel like they CAN do yoga. She reminds her students to practise mindfulness and presence in their yoga practice.
QUALIFICATIONS & CERTIFICATIONS
Mindful Birth Teacher Training Yoga For Pregnancy, Birth and Baby with Michelle Papa and Dr Jean Byrne, 2018
CET in Restorative Yoga with Adeline Tien (21 hours), 2018
CET in Yoga Therapy with Arun Rana (50 hours), 2018
Yoga Wheel Teacher Training with Lorena Godoy, 2018
The Art of Assists with Kristin Khor, 2018
Mastering the Art of Vinyasa Yoga with Jason Crandell, 2017
The Game Changers Teacher Training with Tomasz Goetal, 2015
Warm Vinyasa Teacher Training with Tomasz Goetal, 2014
Bikram Yoga Posture Clinic and Workshop with Lucas Miles, 2013
Yin Yoga, TCM and Anatomy Teacher Training with Jo Phee (100 hours), 2013
Ashtanga Yoga Teacher Training with Chuck Miller (100 hours), 2013
Yoga Anatomy Weekend with Leslie Kaminoff, 2013
International Yoga Training in Classical Hatha & Vinyasa Yoga with Jo Phee, Annie Carpenter, Swami Kriyatma, David Keil, Kino Macgregor and Matthew Sweeney (200 hours), 2012
Forrest Yoga Weekend Workshop with Ana Forrest, 2011
Advanced Hatha Yoga Teacher Training with Yogananth Andiappan (100 hours), 2011
Ashtanga Yoga Immersion with David Swenson (40 hours), 2011
Hatha Yoga Teacher Training with Dev Kapil (200 hours), 2011
What Mayuko teaches
Ashtanga
Hatha
Vinyasa
Yin
Yin Yang
Other teachers also in Republic Plaza