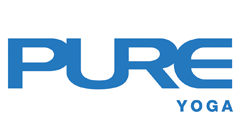 One of the first few yoga classes that Yun took was in 2003 in a large dusty dance studio filled with dedicated yogis – including her aunt, to whom she owes her practice. The class was led by a leggy grey-haired Indian teacher with a vast knowledge in pranayama, or the practice of extension of breath. This weekly study sparked Yun's interest in yoga and she dove straight into hot yoga the following year. She began a daily and continuous practice of Bikram, hatha and vinyasa yoga. She was blessed to have met many inspiring teachers from all over the world and this led to her first certification of yoga teaching in 2010.
Yun's curiosity and hunger for knowledge kept her on the mat and fuels her desire to learn and evolve every single day. The teachers who have influenced her practice include those from the Anusara background like Ross Rayburn, her friend/teacher Mitzi with her playful heart and inspirational body-intelligence, and most recently Meghan Currie for her insight on slow and intuitive vinyasa movement through deep listening of the body.
Singapore, Paris, Bali, Hong Kong, Australia and Shanghai are a few of the places where Yun has practised, taught and lived yoga. She continues to bring this explorative nature to her classes, through creative sequencing, insightful alignment cues, and a mantra or two. Yun wants her students to create a seamless transition in and out of the yoga mat, using practical skills from yoga (from the sutras to a handstand) to make sense of the world around us. Yun believes that compassion and kindness are also a practice, so expect bhakti yoga with singing and chanting in some of her classes!
QUALIFICATIONS & CERTIFICATIONS
Kirtan Training (50hrs) with Punnu Wasu, 2019
Yin Yoga & Meditation Training (60Hrs) with Yoga Medicine, 2019
Immersions/Workshop with Meghan Currie, 2016 & 2019
Jivamukti Workshops with Petros Haffenrichter, 2016
Bodywork and Forrest Yoga Workshops with Brian Campbell, 2014 & 2016
Dharma Yoga Weekend Workshops with Dharma Mittra, 2015
Active Meditation Facilitation Training with Amber Sawyer, 2015
AcroYoga Elemental Immersion, 2015
Sianna Sherman Advanced Teacher Training (Adjustments/Therapy), 2014
Ashtanga Workshops with Kino McGregor and David Swenson, 2015
Fit Flow Yoga Teacher Training with Briony and Dice (45 hours), 2014
Advanced/Intermediate Teacher Training with Christina Sell (45 hours), 2014
Self-Realization Immersion (Dharma Yoga) with Andrei Ram, 2012 & 2013
Anusara Workshops with Amy Ippoliti, Noah Maze and Desiree Rumbaugh, 2011-2012
Anusara Immersions with Ross Rayburn (35 hours), 2011 & 2013
Amrita Yoga Intensives, Amritapuri (Amma's Ashram), Kerala India, 2010
Yoga Teaching Certificate, Ashtanga Vinyasa (200 hours), 2010
What Yun teaches
Advanced
Alignment
Core
Healing
Hot
Pranayama & Meditation
Restorative
Vinyasa
Yin
Yin Yang
Yoga Nidra
Yoga Therapy
Other teachers also in Asia Square Tower 2