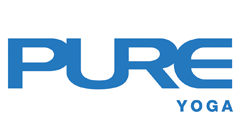 Natasha began her yoga practice in 2010 and has been on a journey of self-discovery and transformation ever since. Yoga has been a refuge for her during difficult times and has heightened the good times.
Natasha's classes are themed and her favourite tunes accompany energy-centred sequences aimed to help students truly return to their bodies and enter into movement with conscious intention. By sharing an experience of not only the physical journey but also her passion for connecting with the subtle body through practices of meditation, pranayama and self-reflection, she encourages her students to cultivate and embody their practice on and off the mat. She constantly strives to remind students to meet the challenges of yoga (and life) with patience and endurance while enjoying the rewards with gratitude and humility.
Natasha is honoured to share with her students all the teachings she has received from the mentors and guides she has met during her world travels – most notably Gadi Bernstein, Jolie Manza, Samresh Kashyap, Dana Trixie Flynn, Janet Stone, Daniel Aaron and Les Leventhel.
QUALIFICATIONS & CERTIFICATIONS
Yoga Medicine Myofascial Immersion with Tiffany Cruikshank (25 hours)
Freedom and Light – Aerial Yoga CET with TT Ho (32 hours)
The Art of Assists with Kristin Khor

CET Yoga with Essential Oils with Ed Dailey (6 hours)

Strala Yoga Intensive Training with Tara Stiles and Michael Taylor

Hatha Vinyasa Yoga Teacher Training with Jolie Manza (200 hours)
What Natasha teaches
Aerial Yoga
Core
Hatha
Hot
Vinyasa
Yin
Yin Yang