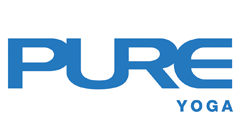 Born and raised in Russia, Daria was always convinced to pursue a corporate career in business. So after attending some yoga classes in 2008 for the sake of keeping fit whilst studying in the UK, she did not expect that it would completely transform her perception of life later on. During her 2012 gap year of travelling around the world and visiting various yoga schools in Asia and the Americas, Daria discovered different types of this ancient practice and it became her true passion. The benefits of yoga were limitless for Daria – becoming stronger and more flexible in both body and mind, feeling happier, more peaceful and in tune with her own self.
In 2016, Daria decided to share her learnings with a greater community and to change her career path by studying in an ashram in Rishikesh, India to immerse in deeper Yogic practices. Daria has since continued to evolve in her journey, cultivating a keen interest not only in the physical aspects of yoga but also in its philosophical and spiritual sides. This led her to become fully dedicated to the service of Yoga and its greater community, as well as the pursuit of a holistic, balanced and natural lifestyle.
Daria's yogic path was illuminated by several incredible teachers such as Andrey Lappa, Copper Crow, Dada Sadananda, Swami Govindananda, and Andrei Ram. By learning from these masters, Daria developed a stronger character and had the encouragement to explore her limits whilst cultivating a spirit of love and compassion in her heart, which motivates her own spiritual path of discovery.
Inspired by her teachers and travels, Daria creates one-of-a-kind classes rooted in traditional Hatha Yoga, whether it is a static or dynamic practice. She enjoys energising and motivating people through intention setting, meditation, pranayama and asana to improve their wellness, by using personal in-depth knowledge and extensive understanding of yoga practices. Each of her classes are both physically and mentally challenging, filled with utmost support and a personal touch for each student. Daria always gives her best when teaching, leading people towards a deeper level of healthy living in tandem with mental peace.
QUALIFICATIONS & CERTIFICATIONS
Singing Bowl Practitioner Training Course with Christina Shui (10 hours), 2019
Hatha Yoga Teacher training with Andrei Ram, 2019
Yoga Self-Realisation Immersion with Andrei Ram, PURE Yoga, 2018
The Science & Practice of Meditation workshop with Ananda Marga Yoga (12 hours), 2018
Reiki Healer Level 1 & 2, Body & Mind Healing School, 2018
Vinyasa CET with Hee Boon (50 hours), 2018
The Art of Assists with Kristin Khor, 2018
©Universal Yoga Teacher Training Internal practices – Part 3 with Andrey Lappa (100 hours), 2017
WildLotus Yoga Progression with Patrick Creelman (12 hours), 2017
©Universal Yoga Teacher Training Parts 1 & 2 with Andrey Lappa & Copper Crow (200 hours), 2016
Hot Yoga CET with Copper Crow (50 hours), 2016
Assisting Workshop with Tryphena Chia (12.5 hours), 2016
Traditional Hatha Yoga Teacher Training with Rishikesh Yog Peeth (200 hours), 2016
What Daria teaches
Hatha
Healing
Hot
Universal Yoga
Vinyasa
Yin
Yin Yang
Other teachers also in Suntec City