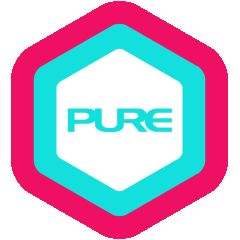 In 2005, Gabrielle stumbled her way into a heavily subsidised Hatha yoga class for staff at the bank where she was interning. Yoga subsequently became part of her exercise routine. Seven years later in 2012, Gabrielle's inability to manage stress while taking on a double portfolio during her manager's maternity leave led to a case of Bruxsism [the involuntary excessive grinding of teeth] that even broke her customised protective mouthguard. She felt overwhelmed and lost a sense of who she was in the competitive corporate world. But her Yoga teacher helped to create a safe place on the mat where Gabrielle could distance herself from the world and adopt a realistic outlook with clarity of mind.
From then onwards, Gabrielle's Yoga journey morphed into one of healing, mindful connection and self-realisation – so she followed her calling to become a Yoga teacher in order to help others out of the plight that she once had to face. Gabrielle specialises in Hatha Yoga and Yoga Therapy, and counts the likes of Sarah Powers, Tiffany Cruikshank and Tina Nance as her sources of inspiration.
Gabrielle's sequences aim to move away from denser forms of physical practice to allow for more subtle techniques such as utilising the breath to promote the movement of energy and facilitate the union of breath, body and mind. The meditation techniques she favours are simple and relatable, so that even the most hesitant of practitioners will not feel intimidated.
QUALIFICATIONS & CERTIFICATIONS
WildLotus Advanced Teacher Training with Patrick Creelman of Pure Yoga (300 hour), 2023

Trauma-Sensitive Yoga Training with Kristen Pringle of Center for Trauma and Embodiment at JRI Yoga Program (20 hours), 2023

Meditation Teacher Training with Mark Breadner of Mind Coach (50 hours), 2023

Restorative Therapeutic Yoga Training with Jillian Pransky: The Art of Conscious Relaxation and Deep Listening (65 hours), 2022
Mindfulness-Based Stress Reduction with Sheryl Bathman of Singapore Management University (30 hours), 2020
Yin Yoga - Accupressure, Acu Yin and Hip Anatomy II Teacher Training with Jo Phee (60 hours), 2020
Sound Healing – Tibetian Singing Bowl Workshop with Henry Phua of PURE Yoga, 2019
Yoga Therapy – Meridian and Acupressure Therapy Workshop with Zhen of Yoga Deep, 2019
Wall Rope Yoga – Level 1 Teacher Training with Veronique Tsui of PURE Yoga (18 hours), 2019
Sound Healing – Crystal Bowl Workshop with Alex Young, Crystal Tones Alchemist, 2019
Restorative Yoga – Level 1 Teacher Training with Adeline Tien of AT Yoga (30 hours), 2019

Yoga Therapeutics – 100-hr Teacher Training with Tina Nance of Tina Nance Yoga Therapy in Bali, 2017

Shoulder Anatomy Dysfunction and Application Immersion – 25-hr Immersion with Tiffany Cruikshank of Yoga Medicine in Singapore, 2017

Diploma in Yoga Teaching – 350-hr Teacher Training with International Yoga Teacher's Association in Australia, 2016
What Gabrielle teaches
Advanced
Chair Yoga
Core
Hatha
Healing
Hot
Pranayama & Meditation
Restorative
Vinyasa
Yin
Yin Yang
Yoga Nidra
Yoga Therapy