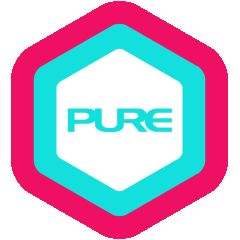 Trained as a clinical psychologist, Jeanie's first experience on the mat was an attempt to relieve her work stress and to break from her routine of jogging and gym workouts. She took her first Bikram class in 2010 and instantly fell in love with the experience, initially at the intensity of the heat and the challenges of yoga poses. As she delved deeper, she began to realise that yoga was as much about the mind as it was about the body. Both transformative and enlightening, yoga slowly became a way of life and extended to other facets off the mat. She grew to appreciate the similarities of being a psychologist and a yogi, and how concepts in yoga can be applied to her clinical work and vice versa. To Jeanie, yoga represents a magical concoction of the physical, mental and emotional realms of the self and of the world.
Jeanie's love, passion and dedication for hot yoga was evident in her consistent Bikram, Hatha and Vinyasa practices. Having lived in Hong Kong and Australia, and keeping to her yoga practices wherever she goes, she felt particularly blessed at being able to experience yoga with different teachers in various cities. Jeanie embarked on her hot yoga teacher training with Copper Crow to fulfil her yearning for a deeper understanding of yoga. With the guidance and encouragement of Copper and other teachers whom she has practised with and learnt from – such as Almen Wong, Dario Calvaruso, Tryphena Chia, Noy Petchwikai, Missy Szymanski, Kristin Khor and Louise Tham – Jeanie started spreading her love for yoga to others in her yoga teaching journey soon after her training. Inspired by her teachers and students, she continued her commitment to grow in her dedication to her daily practice. She is deeply grateful to her teachers for the support and teaching of the philosophy of yoga and in life, beyond the asanas.
Jeanie believes that every practice and class is unique. Her approach to teaching is holistic and individualised. Jeanie's classes emphasise fundamental alignment, strength-building and the integration of the poses with proper breathing techniques. She believes that yoga is a powerful tool to foster emotional balance and well-being. Her background as a psychologist also allows Jeanie to imbue her classes with a strong sense of mindfulness. Her style is very much fun-loving and she seeks to create positive vibes to motivate her students to do their best. Students can expect to be challenged physically, learn to enhance the connection between the body and mind with breath through the asanas, and leave with a deeper understanding and appreciation to the self and to yoga.
QUALIFICATIONS & CERTIFICATIONS
• 30-hr Mentorship Immersion with Tryphena Chia, 2018
• 35-hr Advanced Yoga Teacher Training with Christina Sell, 2018
• 25-hr Anatomy and Yoga Intensive Advanced Teacher Training with Noah Maze, 2017
• 200-hr Hot Yoga Teacher Training with Copper Crow, 2016
What Jeanie teaches
Core
Hatha
Hot
Vinyasa
Yin Yang
Other teachers also in Ngee Ann City