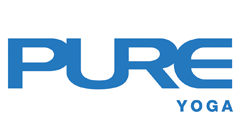 Jian Yuan started practising yoga in 2014 and soon found that while the physical practice of yoga poses certainly made him stronger and more flexible, the real value of yoga is in how the physical practice could be the basis for self-actualisation and personal development. He discovered that the lessons he learnt on the mat were applicable to his life off the mat. Yoga gradually transformed him from the inside out, making him happier, healthier and at peace with himself. Yoga also connected him with a community of like-minded individuals who have inspired him to commit to growth and to step up to new possibilities in his life.
Jian Yuan considers himself a student of yoga first and foremost, and views his continuing studies in yoga as an ongoing journey of exploration and wonder. He counts himself blessed to have received so much support, knowledge and wisdom from many teachers, including Copper Crow, Jo Phee and Ross Rayburn. He is deeply grateful to all his teachers for their patience, encouragement and moral support in his teaching journey, and for inspiring him in his practice and learning.
Jian Yuan encourages his students to explore their physical limits and the infinite possibilities of their practice with mindfulness, presence and receptiveness. His teaching comes from a nurturing and empathetic place, and his goal is always to offer supportive and encouraging classes that facilitate the connection of body and mind through the breath.
QUALIFICATIONS & CERTIFICATIONS
Tricara Yoga Therapeutics Continuing Education Workshop with Ross Rayburn (25 hours), 2018
®Universal Yoga: Yoga Alliance Teacher Training Part 1 with Copper Crow (100 hours), 2017
Yin Yoga Sequencing: The Slow Flow Training with Teresa Richard (6 hours), 2017
Yoga Therapeutics & Bodywork Foundations with Daphne Chua (12 hours), 2017
Baptiste Institute – The Art of Assisting with Leandra Antonutti (15 hours), 2017
Power Vinyasa Focus – Yoga Alliance Teacher Training with Dr Trish Rice Corley, 2017
Wildlotus Yoga Progression (4-day workshop) with Patrick Creelman (200 hours), 2017
The Art of Adjustment (a Jivamukti-inspired workshop on how to safely assist) with Kristin Khor, 2016
Tibetan Singing Bowls Healing Certification in Therapeutic Use with Santa Ratna Shakya & Shree Krishna Shahi, 2016
Yin Yoga Teacher Training – Myofascial Release & Spine Anatomy (50 hours) with Jo Phee, 2016
What Jian teaches
Core
Hatha
Hot
Pranayama & Meditation
Vinyasa
Yin
Yin Yang
Yoga Nidra
Other teachers also in Suntec City