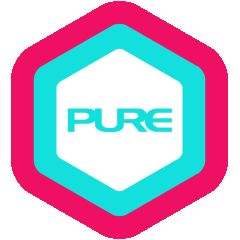 Derris stumbled upon yoga in 2005, when he was living and working in Shanghai as a senior quality manager. Curiosity about yoga's potential to ease his sore lower back prompted him to sign up for a class. After this first class, Derris felt something he had never felt before – a strong feeling of being alive (buckets of sweat!) with a sense of calmness. Throughout the years, yoga has kept him sane and grounded when he was living in China and Hong Kong. Determined to deepen his practice, Derris attended yoga teacher training (YTT) in Hong Kong in 2011. His YTT trainer noticed his passion for teaching and encouraged him to do so. But the seduction of the corporate world continued to keep Derris attached to the material world. All that changed after Derris relocated to Singapore with a new job in 2012. The long hours and frequent travel took a toll on his health and finally in 2016, Derris listened to his heart, and left his corporate world of 21 years to teach yoga.
Having lived overseas in various places from 2001 to 2012, Derris is blessed to have studied with various yoga teachers, many of whom are direct disciples of K. Pattabhi Jois and B.K.S Iyengar. He is deeply grateful to all his teachers, for every one of them has in one way or another deepened his knowledge of yoga and influenced his teaching style.
Derris believes in a yoga practice that leaves one happy, healthy, rejuvenated, and pain free. He cares about his students' ability to stay engaged and attentive to the sensations in their bodies when in a yoga pose. His classes build both strength and flexibility, are fun and playful with his unique sense of humour, and are inspiring with emphasis on alignment and breath. Come to Derris's class to learn and be challenged, and leave the mat feeling invigorated, balanced and content.
QUALIFICATIONS & CERTIFICATIONS
Reinventing the Wheel: 45-Hours Yoga Wheel Instructor Training with Sandy Shum – PURE Yoga Singapore, 2023
10-Hr Advanced Yoga Training – Manoj Deshwal, 2021
20-Hr Yin Yoga, Practical Anatomy & the Meridians Training – William Wong, 2020
10-Hr Advanced Backbend Training – Manoj Deshwal, 2020
18-Hr Wall Rope Yoga I Teacher Training - Veronique Tsui, 2019
500-Hr Vinyasa Yoga Teacher Training -- Jason Crandell, 2019
E-RYT 500 & 200, YACEP
30-hr Purna YogaTM Teacher Training – Aadil Palkhivala, 2018
50-hr Advanced Yoga – Saumik Bera, 2017
35-hr Mastering the Art of Vinyasa Sequencing – Jason Crandell, 2017
50-hr Hot Yoga Continuing Education – Copper Crow, 2017
Forrest Yoga weekend workshop – Ana Forrest & Jose Calarco, 2017
WildLotus training – Patrick Creelman, 2017
Pranayama Further Developed – Paul Dallaghan, 2017
Dual Zone Myofascial Release – Functional Training Institute, 2016
250-hr yoga teacher certification, RYT200 – Yoga Limbs, 2011
Yoga Immersion Retreat – Patrick Creelman & Stephen Thomas, 2007
What Derris teaches
Advanced
Core
Hatha
Hot
Pranayama & Meditation
Vinyasa
Yin
Other teachers also in Asia Square Tower 2