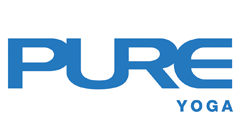 Jacqueline started her yoga journey in 2010 with the simple intention to spend quality time with her mother. Having dealt with flexibility issues since she was young, she did not expect that yoga would transform her life in so many ways. With the encouragement of her mother and teachers, she kept returning onto the mat and soon discovered how yoga teaches contentment, patience and most importantly, self-love. In 2013, she embarked on her first yoga retreat, where she was inspired by the deeper meanings and benefits of yoga. Determined to find out more, she took her first teacher training in 2013.

She credits much of her practice of Hatha, Vinyasa and Hot Classic to teachers Arun Rana and Copper Crow, who never stopped encouraging her to pursue her passion as a yoga practitioner and teacher. Through their teachings, she became more aware of how yoga can help students not just physically but more importantly, to achieve holistic wellness.

With her guiding principle of creating balance on the mat, Jacqueline's classes are highly energetic – yet space is created for students to stay present and find inner peace. She likes to work with innovative sequences and transitions, thus adding an element of fun into each practice. Each of Jacqueline's classes challenges students mentally and physically, encouraging them to improve and progress further.
QUALIFICATIONS & CERTIFICATIONS
Advanced Teacher Training with Arun Rana (300 hours), 2019
Yoga Therapy (CET) with Arun Rana (30 hours), 2017
Mindful Birth, Pre- and Post-Natal Yoga Teacher Training with Dr Jean Byrne and Michelle Papa (100 hours), 2016
Roots of Hatha Yoga Teacher Training with Arun Rana and Prakash Singh Bisht (200 hours), 2015
Hot Yoga Teacher Training with Copper Crow (200 hours), 2013
What Jacqueline teaches
Core
Hatha
Hot
Prenatal
Vinyasa
Yin Yang
Other teachers also in Ngee Ann City