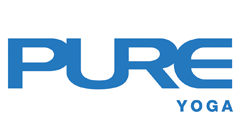 Roxanne had always been active in school doing competitive kayaking. In 2013, she stepped onto the yoga mat for the very first time and really liked the slow and controlled movement and focus on breathing. She was amazed that something appearing so simple could feel so challenging in both strength and flexibility. In less than a year, she embarked on her first yoga teacher training and started sharing her knowledge with yoga students. The delight of seeing students enjoying every stretch and smiling after every class inspires her every day to practise to be a better student and teacher so that she can serve her students more completely.
Roxanne is especially thankful to 3 teachers in her yoga journey – Hee Boon Tan, Copper Crow and Tiffany Cruikshank. Attending Tiffany's teacher training inspired her to not just teach students to get into shapes and poses, but to better understand body anatomy so that she could guide students to practise safely and modify their practice for injuries or physical limitations to heal the body. Hee Boon and Copper both taught her to be a genuine teacher, leading students with sincerity and empowering them with knowledge rather than impressing them with it.
Roxanne's classes are educational and catered to the needs of all students, with the aim to impart better understanding of the poses and their bodies after every lesson. Roxanne believes that getting to a particular pose is not the goal in each class – it's about working with the breath, feeling the stretch, flexibility and strength of each student, practising mindfully without pushing the body beyond its capabilities, and always putting safety first.
QUALIFICATIONS & CERTIFICATIONS
Yoga Medicine Women's Health Module CET with Tiffany Cruikshank (24 hours), 2019
Yoga Medicine Shoulder Module CET with Tiffany Cruikshank (60 hours), 2019
Accessories of Wall Rope, Wheel and Aerial Yoga CET with Sandy Shum and TT Ho (30 hours), 2018
Yoga Medicine Hips Module 60-hr CET with Tiffany Cruikshank, 2018
Aerial Yoga 30-hr CET with Union Yoga Singapore, 2017
Xpert Hoop Beginner's Instructor Course with Jady Chao, 2017
Hot Yoga 50-hr CET with Copper Crow, 2016
Hatha Yoga Teacher Training RYT 200 hours with Hee Boon Tan, 2014
What Roxanne teaches
Aerial Yoga
Core
Hatha
Hot
Vinyasa
Yin
Yoga Wheel
Other teachers also in Ngee Ann City