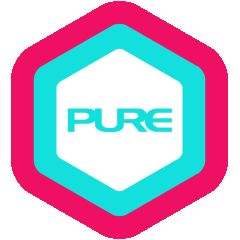 Janet has always been enthusiastic about fitness and human science, which motivated her to complete a bachelor's degree in Kinesiology in 2007. She worked as a Kinesiologist, personal trainer, and now a yoga instructor. In 2007, Janet took her first Vinyasa flow class and felt right at home. She knew in her heart that she had found her calling, and Yoga became her path.
Being in between jobs in November 2012, Janet seized the opportunity to fulfil her dream and immersed herself in Yoga. She completed her first 200-hour Vinyasa-based Yoga Instructor Training course. In 2015, she furthered her studies by completing the second Universal Yoga-based 200-hour Teacher Training with Andrey Lappa and Copper Crow. Throughout the years, Janet has been truly blessed to have learned from several incredible and respectful teachers from around the world such as Kino Macgregor, Laruga Glaser, Jani Gokulacandra, Andrei Ram, Patrick Beach, MacKenzie Miller, Briohny Smyth, Dice lida-Klein as well as Dylan Werner.
The reason that Janet teaches yoga is simple – because she aims to share her passion about how it has touched and transformed her. She teaches from personal experience and from the bottom of her heart. Janet believes that growth comes from the willingness to challenge ourselves and to experience things outside our comfort zone. Transformation occurs when we are open to the unknown and allow ourselves to be vulnerable.
Janet believes that we will be amazed by how our journey on the mat unconsciously transforms our perspective and journey in life. Her classes are mainly Vinyasa-based. In her classes, she likes to encourage people to move with intention and love, to go inward, to feel, to be expressive with the beauty of the body, and to delight in this sacred scientific art of practising yoga.
QUALIFICATIONS & CERTIFICATIONS
200-hr Advanced Diploma in Yoga with Yoga Vidya Gurukul, India, 2019
100-hr Acrovinyasa Teacher Training with Yoga Beyond, 2019
24-hr Wild Lotus Yoga progression with Patrick Creelman, 2019
Universal Yoga: 200-hr Yoga Alliance Teacher Training Parts 1 & 2 with Andrey Lappa & Copper Crow, 2016
Vinyasa Yoga: 200-hr Yoga Alliance Teacher Training with Leah Kim, 2012
50-hr Yoga Therapy CET with Arun, 2018
Up to 150 hours of Yoga intensive training with Patrick Beach, Mackenzie Miller, Dylan Werner, Andrei Lam, Briohny Smyth, Dice lida-Klein, Kino Macgregor, Laruga Glaser and Jani Gokulacandra, 2012-2018
What Janet teaches
Core
Hatha
Hot
Restorative
Universal Yoga
Vinyasa
Yin
Yin Yang
Yoga Therapy
Other teachers also in Asia Square Tower 2