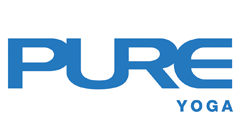 Jasmine began her yoga journey in 2010 after graduating from an arts school. As she has always been interested in movement and creative arts, she was naturally inspired by Kalari yoga in her early years of practice. The fluidity of the practice gave her freedom to express body movements through intuition. Yoga became a place where she can simply 'be', a place of quietude and inner strength. Yoga has been a staple in her life, allowing her to experience greater peace, balance and freedom. To Jasmine, yoga is a path of self-healing and liberation.
Having explored various styles of yoga, Jasmine's love for a vinyasa style led her to pursue a teacher training in 2014. Dedicated to her own learning and discovery of yoga, she is deeply humbled by the valuable insights and learning experiences from her teachers and students. She had the great honour of studying and practising with her guru, who is also her first Sanskrit teacher, Dario Calvaruso in Hong Kong. She feels blessed to have been introduced to Navakaraṇa Vinyāsa, a creative and systematised methodology that holistically works on her physical, pranic and mental levels. Under his guidance, she was also able to delve into a deeper understanding of yoga philosophies and history – thus, adopting a more holistic approach to her teachings and translating it into daily living.
Jasmine believes that when the body reaps the physical, mental and spiritual benefits from the practice on the mat, it translates into an abundant living off the mat. She guides her students to a moving meditation with a mindful approach that blends functional anatomy with focus on pranayama exercises. She hopes that every student in her class leaves feeling balanced, peaceful yet challenged, and encouraged to continue their practice. Influenced by her teachers, art, nature and family, Jasmine's intention is to share the gifts of yoga and serve the community with a heart of compassion.
QUALIFICATIONS & CERTIFICATIONS
Mindful Birth: Yoga for pregnancy, birth & baby teacher training with Michelle Papa and Dr. Jean Byrne (100 hours), 2018

Reiki 1 with Elaine Yang, 2018

Navakaraṇa Vinyāsa teacher training with Dario Calvaruso (216 hours), 2017

Hot Yoga CET with Copper Crow (50 hours), 2017

Anatomy CET with Trish Corley (20 hours), 2016

Vinyasa teacher training with Leah Kim (200 hours), 2014
What Jasmine teaches
Advanced
Core
Hatha
Hot
Vinyasa
Yin Yang
Other teachers also in Republic Plaza, Asia Square Tower 2