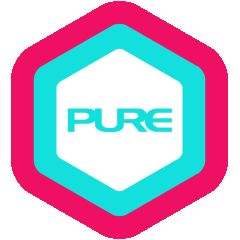 Sheryl started yoga at a low point in her life and found that the practice made her mindful. Through the years, her practice has evolved from a more classical to an evidence-based approach that is supported by science.
Sheryl was fortunate to have studied with world-renowned yoga teachers including Jason Crandell and Noah Maze, who are recognised for teaching alignment-based Vinyasa classes. Sheryl has also achieved certification in Functional Range Conditioning, a joint training system based in science to help develop resilience in joints. Through the different disciplines, she has developed a keen understanding of human anatomy and has integrated up-to-date asana techniques to help practitioners execute yoga postures more mindfully.
Sheryl's classes are purposeful, intelligent and challenging. Every class has a clear focal point. It starts with a simple movement pattern that will be integrated into increasingly challenging yoga postures to help practitioners better execute them. Sheryl hopes to help practitioners build a strong mind-body connection and in turn help them gain better awareness of their physical and mental self.

QUALIFICATIONS & CERTIFICATIONS
FRC Mobility Specialist (FRCms) — Functional Anatomy Seminars, 2021
Asanatomy Teacher Training Module with Noah Maze (60 hours), 2020
Advanced Vinyasa Teacher Training with Jason Crandell (500 hours), 2019
Roots to Hatha Teacher Training with Arun Rana (200 hours), 2017
What Sheryl teaches
Advanced
Core
Hatha
Vinyasa
Yin
Yin Yang