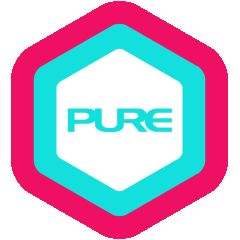 Yen's Yoga journey began in 2000 when she attended a class at a Buddhist temple in Kuching, Malaysia. The 'high' she felt when she did her first wheel pose has never left her.
In 2004, Yen moved to Singapore and started her yoga practice. She came to love the flow of the vinyasa classes as she felt her movements and her breath mesh in a nice, calm rhythm.
Yen enjoys experiencing and experimenting with different types of movements and various styles of Yoga to understand what works best for different individuals. She believes in a holistic approach to yoga – a good amount of physical exercise, breathing techniques, meditation, relaxation, proper diet – a good balance of everything to unite the body, mind and spirit.
She realised that Yoga is also a blessing because it gives her the opportunity to help people to manage their stress and find inner peace in this demanding world. Teaching is always a joyful experience for Yen. She introduces her students to their practice and then watches them embrace their own journey on this path. Her students' progress and gradual enlightenment are an integral part of the rewards of being a teacher.
Yoga is her life and Yen hopes that it will become part of yours. The discipline of daily practice provides grounding in both the challenges and the triumphs of life. With time, a sincere and consistent practice brings the gifts of Yoga – a strong and healthy body as well as the ability to focus the mind and turn inwards to your true nature.
Yen's greatest wish is to help you to find health and balance through an exploration of breath, mind and body awareness.
QUALIFICATIONS & CERTIFICATIONS
LOAY Teacher Training (500 hours), 2015
Bryan Kest Power Yoga Teacher Training, 2014
Teacher Training at Anand Prakash Ashram (200 hours), 2013
Teacher Training at Dr Venky's Shivshakti Yoga Institute (200 hours), 2012
What Yen teaches
Advanced
Core
Dharma Yoga
Hatha
Vinyasa
Other teachers also in Ngee Ann City